The G.I.V.E. Model of Employee Rewards and Recognition
Creating a culture based on employee rewards and recognition can provide a significant impact on the business by the way of enhanced productivity and better growth. Despite the differences, the core idea behind every such program is to acknowledge and appreciate the good work of employees and motivate other members of the workforce to replicate such behavior. The G.I.V.E. Model of Employee Rewards and Recognition provides a generalized model that incorporate the key principles of employee rewards and recognition.
Choosing the Best Method of Employee Recognition
Every organization adopts unique strategies and methods to recognize and appreciate their employees in the most effective manner. Hence, it is not easy to define or choose the best ways to recognize employees. Organizations also need to consider that certain methods work better than others irrespective of the type of organization.
However, there are certain common principles that when followed can help organizations develop successful employee rewards and recognition programs.
The G.I.V.E. Model of Employee Rewards and Recognition is based on set of best practices already followed in successful business organizations.
What is the G.I.V.E. Model of Employee Rewards and Recognition?
The G.I.V.E. Model of Employee Rewards and Recognition is based on a combination of recognition strategies. These have proven highly effective in enhancing employee motivation and engagement levels across different work environments and organizational cultures.
G.I.V.E. is the abbreviation of the terms:
– Genuineness
– Immediacy
– Valued
– Equal Opportunity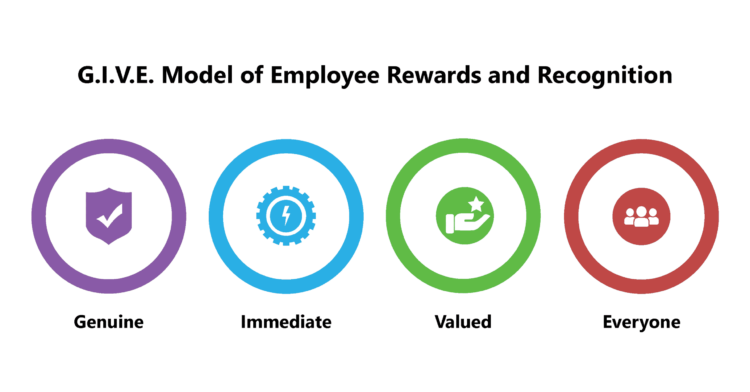 These are the four key parameters of this model:
1. Genuineness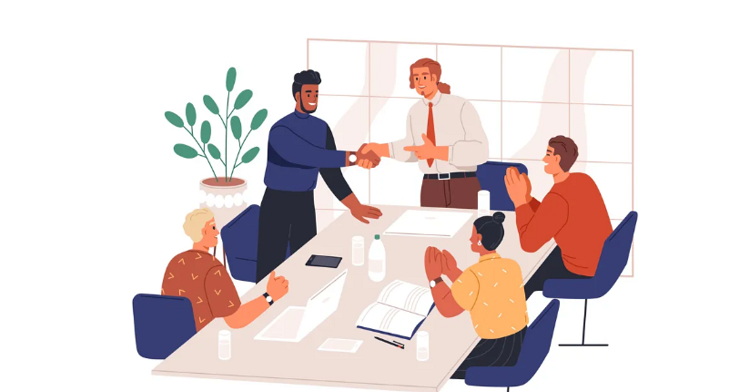 'Genuineness' means that the recognition should be offered only to deserving employees rather than those favored by the managers. Unless the recognition is genuine, it can become totally ineffective for both the organization and its employees.
Therefore, the best way to avoid this from happening is to ensure that the recognition is based on specific criteria related to the performance, behavior or even any specific achievements or initiatives by the employees. Hence, it adds to the credibility of the process and makes it more transparent and unbiased.
Hence, implementing a digital employee rewards platform can enable enable organizations to create such a fair, unbiased and transparent system of rewards and recognition. The rewards system should allow managers to nominate their team members for different categories of awards. Such nominations might be routed to business leader or the HR for moderation and approval through the system itself. Additionally, an online jury or panel based evaluation process can also be used.
2. Immediacy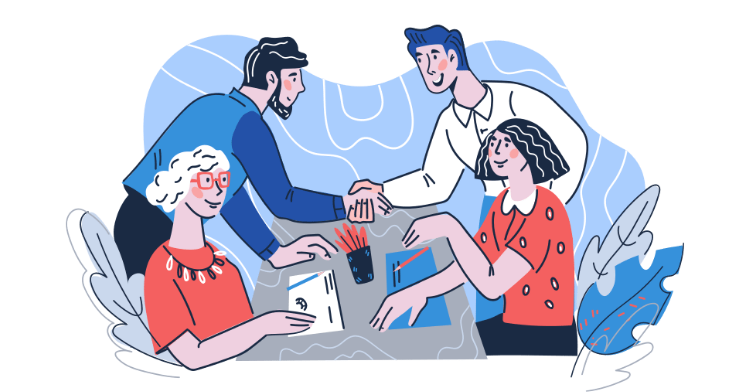 Providing immediate recognition is as important as ensuring that it is offered genuinely. In fact, it has become essential for organizations to do away with or reduce the focus on monthly and yearly recognition events and replace them with something that is more spontaneous and prompt.
Any delays in employee recognition and appreciation can make the recipients feel disappointed and undervalued. It can also breed a sense of distrust and dissatisfaction among the employees. So rather, than waiting for a formal recognition event, it is advisable for organizations to encourage their managers to offer on-spot recognition to deserving employees.
By implementing the right employee recognition software in the organization, managers can reward and recognize employees instantly for their achievements and positive behaviors. They no longer need to wait for monthly cycles for the HR to collect and process nominations. Genuine and timely recognition has a tremendous impact on the employee motivation.
3. Valued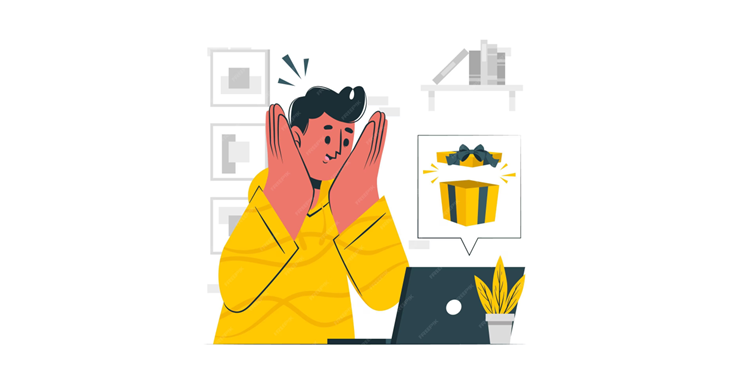 Organizations should ensure that the reward and recognition being given to employees has significant value for them. The recipients should feel a sense of pride and achievement upon being recognized.
Overlooking this important aspect can render the whole process worthless and even cause the employees to feel de-motivated. Employees can receive value through a combination of monetary benefits and social visibility. Without this, the employees would perceive the rewards and recognition program as mere tokenism.
Digital employee rewards and recognition platforms can help organizations provide such value to their employees without too much of administrative hassles. Hence, employees can receive the monetary value in form of reward points that they can redeem for their choice of gift cards or merchandise. The organization can create social value through offline or virtual award ceremonies. It can also be do through announcements on internal platforms such as Slack, Teams or Intranet and sharing on external social platforms such as Facebook and LinkedIn. Social media sharing can also create positive employer branding for attracting potential candidates.
4. Equal Opportunity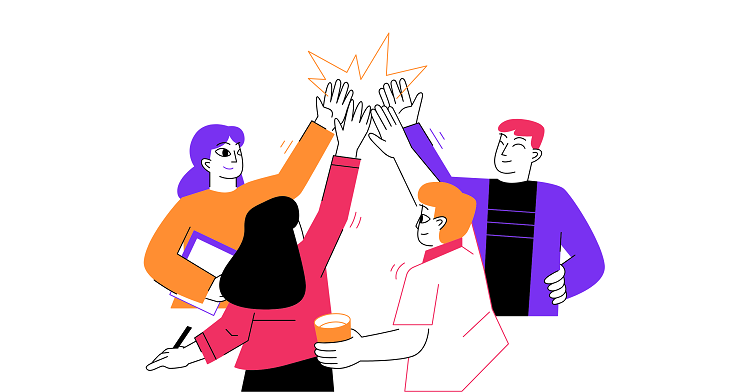 In order to get the best results from an employee recognition program, organizations need to make sure that they provide equal opportunity for all employees to participate the programs and win awards. This can helps enhance the sense of achievement and happiness of employees.
Therefore, having a comprehensive employee rewards and recognition program that covers employees of different work profiles, roles, levels and tenures can ensure higher level of participation and greater impact on the employee motivation. Hence, the rewards program should align with different KRAs and core values of the organization. A good employee recognition platform can help the organization implement such as diverse program without too much effort.
Bottom-line
The G.I.V.E. Model of Employee Rewards and Recognition aims to maximize the benefits from employee recognition for organizations; and help them drive productivity, create a positive work culture and nurture talent in the right way.
To stay updated on the latest HiFives blogs follow us on Twitter (@MyHiFives)