A Total Guide To Event-based Employee Recognition
Today, employee recognition is an integral part of the HR strategy of most organizations. One of the basic principles of any employee recognition is that it should be timely and regular. Hence the concept of event-based employee recognition might seem to be counter-intuitive at first. But, let's take a closer look at why that is not the case and how event-based employee recognition can add value to any employee recognition program.
Typical Employee Recognition Program Structure
A typical employee recognition program in most organizations operates in two modes – planned and unplanned: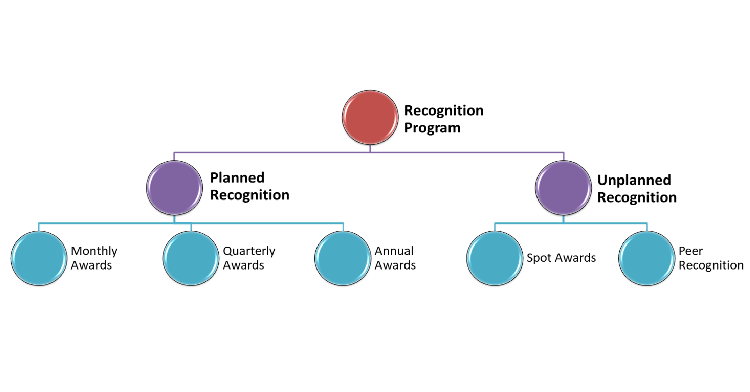 Planned recognition works on annual, quarterly, monthly and even weekly or daily cycles. These planned or cyclical awards are meant to recognize employees who outperform on their key performance indicators (KPIs) during that particular time frame such as month or quarter.
Unplanned recognition, also known as instant or spot recognition is meant to recognize one-off achievements of employees, as and when it happens without waiting till the end of the cycle. Though the timing of this recognition might not be pre-decided, the type, form and criteria of this recognition are always predefined. Hence, it could be in the form of a Spot Award, a Thank You Card or an Appreciation Sticker.
Both planned and unplanned recognition are core to employee recognition programs and run throughout the year. Most organizations incorporate both planned and unplanned recognition in their employee recognition programs.
What Is Event-based Employee Recognition?
What we are talking about here is employee recognition linked to specific events or occasions. For example, recognizing women achievers in the organization on the occasion of International Women's Day. Or employees thanking and appreciating each other during Thanksgiving for the help and support they have received from others through the year.
Event-based recognition is generally given and received only during a particular time of the year, coinciding with a specific event of importance to the organization. Such event-based recognition can leverage the theme of the event be it such as diversity on Women's Day, or culture of appreciation during Thanksgiving or Employee Appreciation Day.
Hence, event-based employee recognition can be done on the specific day of the event or during a period of a few days around the day.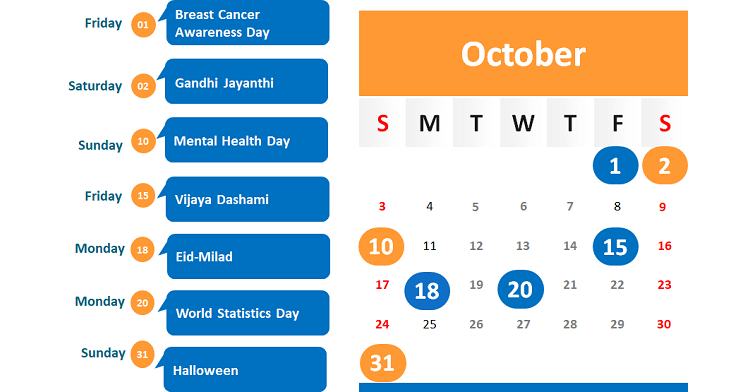 What Is The Purpose of Events-based Employee Recognition?
Most organizations rely on planned and instant or unplanned recognition as the core components of their employee recognition programs. So, here's how event-based employee recognition can add value to such programs: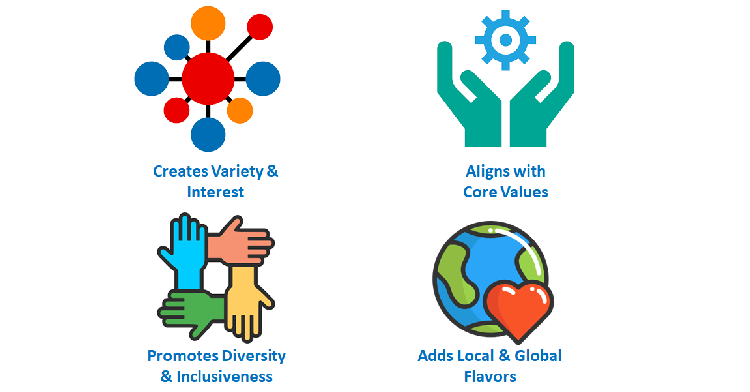 1. Creates More Variety in the Program and Employee Interest
Event-based recognition happen in short bursts and are based on different themes. In fact, it helps in breaking the monotony of the regular recognition programs with planned and instant components.
2. Aligns with Organization Core Values
Additionally, these recognition events are often aligned with core values and key priorities of the organization such as diversity, sustainability, wellness, mentorship, and culture of appreciation; and hence, help promote them.
3. Promotes Diversity
Organizations should leverage events such as Women's Day and International Day for Tolerance can be for recognizing employees and promote diversity and inclusiveness. Hence, the use of festivals for employee recognition can help in creating cultural diversity.
4. Adds Local/ Global Flavor
Also, organizations should utilize religious and cultural festivals as occasions to reward and recognize their employees. In fact, events specific to the region or country can enhance the relevance for the employees. Hence, international events for recognition can add a global flavor and promote a global mindset among the employees.
Which Events Can Be Leveraged For Employee Recognition and How?
Organizations can leverage different events for employee recognition. In fact, such events could be days of regional, national or international importance that are relevant to the organization and its employees.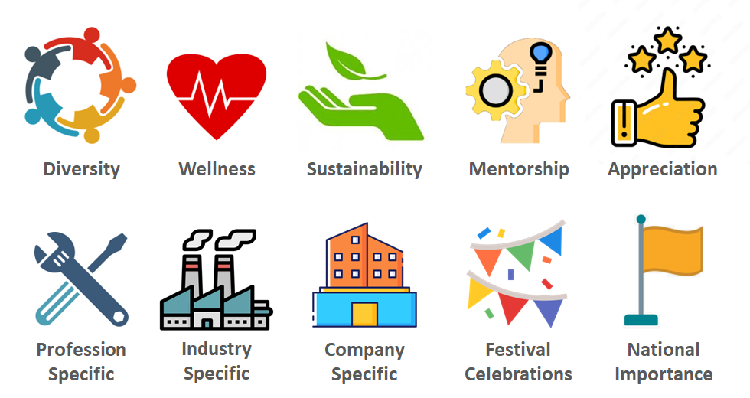 Events based on Specific Themes
So, these events could be based on specific themes:
1. Diversity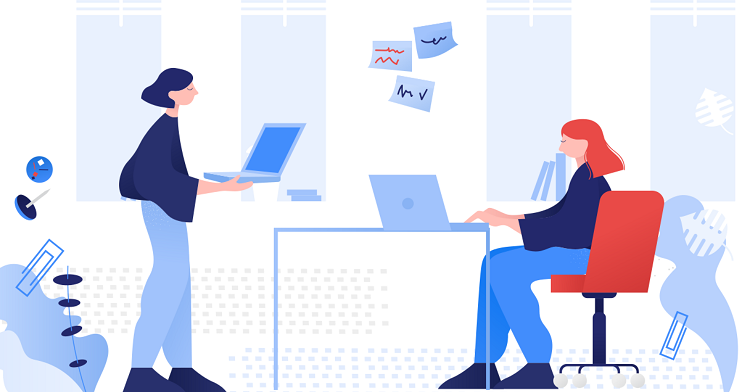 Examples:
Hence, these occasions could be leveraged by organizations to reward and recognize achievers from the specific gender and community. Therefore, such recognition can help in promoting diversity and inclusiveness in the organization.
2. Wellness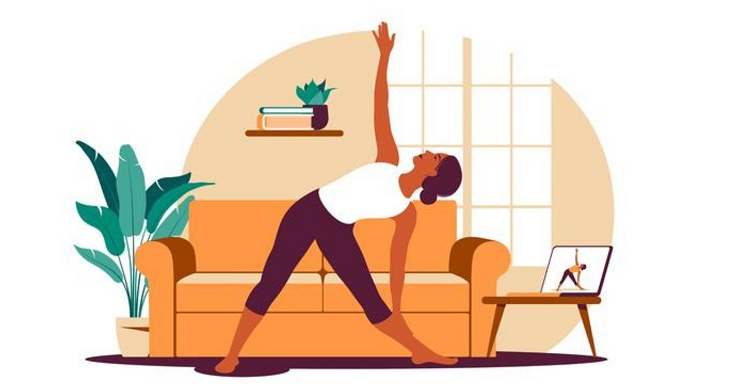 Examples:
For such occasions, organizations should conduct various awareness-building activities such as wellness quizzes, talks, fitness challenges and contests.
Employees who participate and perform well in such activities can be rewarded and recognized. Such recognition can help in creating getting greater visibility within the organization and make it aspirational for other employees to participate in such wellness activities.
3. Sustainability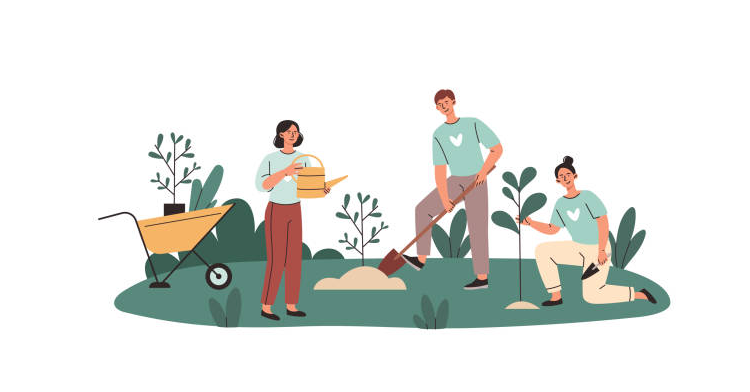 Examples:
– World Water Day (Mar 22)
– World Wildlife Day (Mar 3)
– Earth Day (Apr 22)
– World Environment Day (Jun 5)
Organizations can leverage such occasions for conducting awareness-building and other events such as quizzes, talks, tree plantation, lake/ beach cleaning, photography contests, etc.
In fact, participants in these activities and the winners of the contests can be rewarded or recognized to promote greater visibility about environmental issues in the organization and encourage more employees to participate in such activities in the future.
4. Mentorship/ Coaching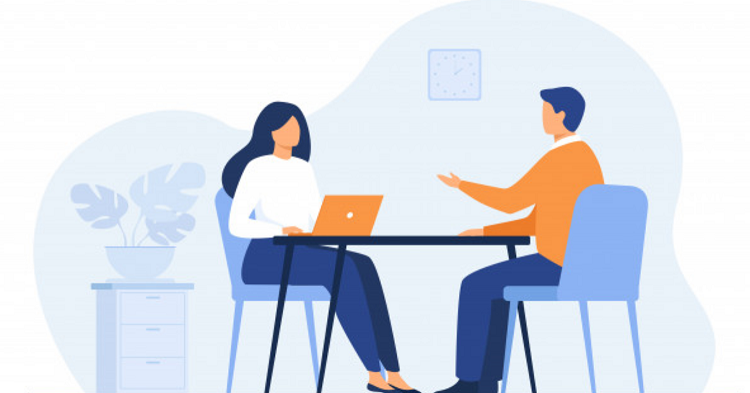 Examples:
– International Mentoring Day (Jan 17)
– International Coaching Day (Oct 6)
Hence, employees who have played the role of mentors or coaches in the organization can be acknowledged and recognized by their co-workers on these occasions.
5. Appreciation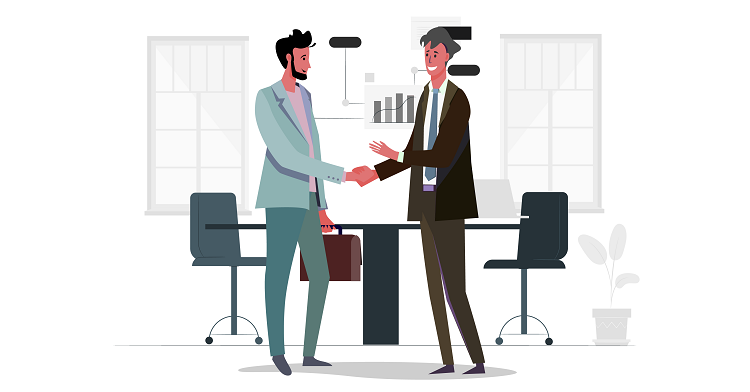 Examples:
– Employee Appreciation Day (1st Friday of March)
– Thank You Day (Jan 11)
– Friendship Day (Jul 30)
– World Gratitude Day (Sep 21)
In fact, these are great occasions for peer-to-peer or informal recognition; for employees to thank their co-workers for any help or support they might have received and appreciating each other for their work and achievements.
Days of Importance
Also, events could be based on days of regional, national, international, religious or cultural importance:
1. Profession Specific Days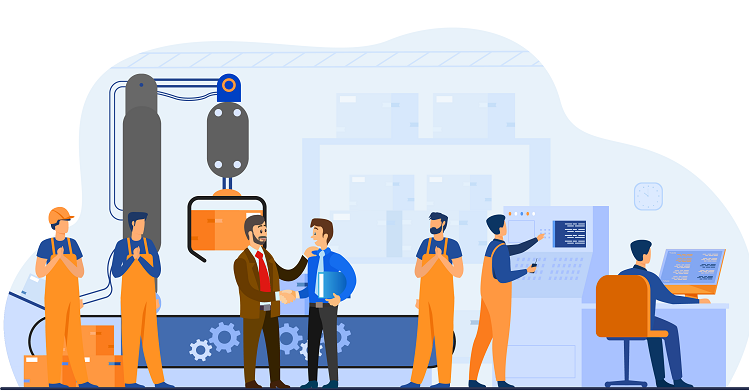 Examples:
– Doctor's Day (Jul 1)
– Engineer's Day (Sep 15)
– Teacher's Day (Sep 5)
– HR Professionals Day (Sep 26)
Hence, such occasions should be leveraged by organization to reward and recognize employees of the specific professional background or function.
2. Industry/ Domain Specific Days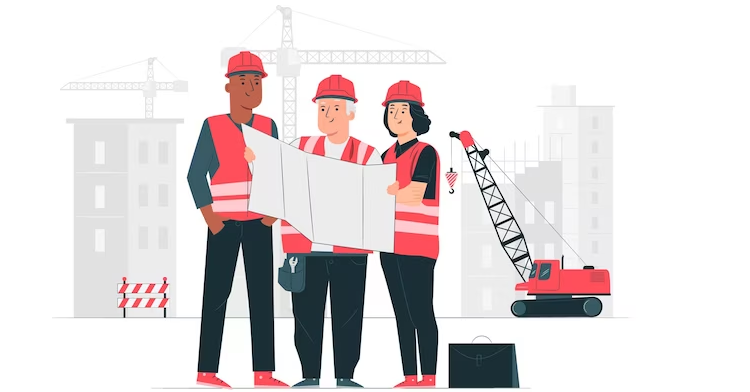 Examples:
– Radio Day (Feb 13)
– Safety Day (Mar 4)
– World Creativity and Innovation Day (Apr 21)
These events can be utilized for conducting contests and for recognizing high achievers in these areas.
3. Organization Specific Days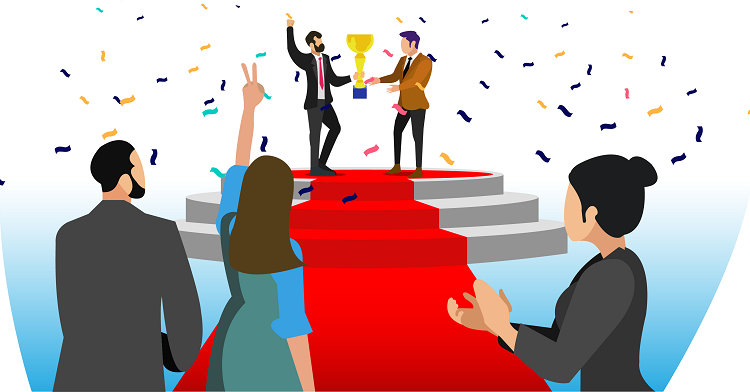 Examples:
– Foundation/ Annual Day
During such an occasion, organizations can reward and recognize top performers and long-serving employees across the organization. A large gathering of employees and celebrations are generally part of such events.
4. Festivals Related to Religion/ Culture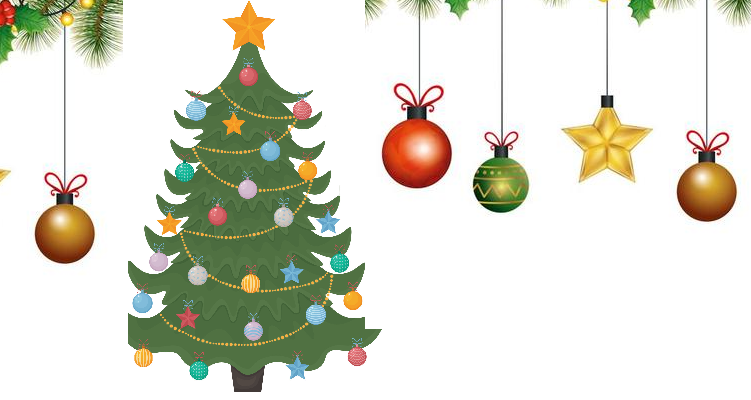 Examples:
– Christmas
– Diwali
– Eid
– Rosh Hashanah
Additionally, informal recognition or even gifting employees during such religious or cultural festivals can promote multi-culturalism among the workforce apart from adding relevance for local employees.
5. Days of National Importance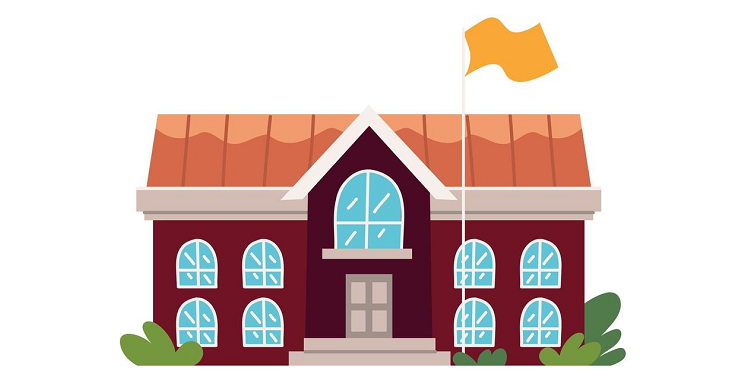 Examples:
– Thanksgiving
– Independence Day
– Republic Day
– National Day
Formal or informal recognition during such events can add local flavor and greater relevance for employees.
What Are The Best Practices of Event-based Employee Recognition?
Organizations can leverage event-based employee recognition to add more teeth to their existing recognition programs and drive greater employee interest and engagement, and eventually higher business impact. So, here are a few best practices on how organizations can plan and execute event-based recognition: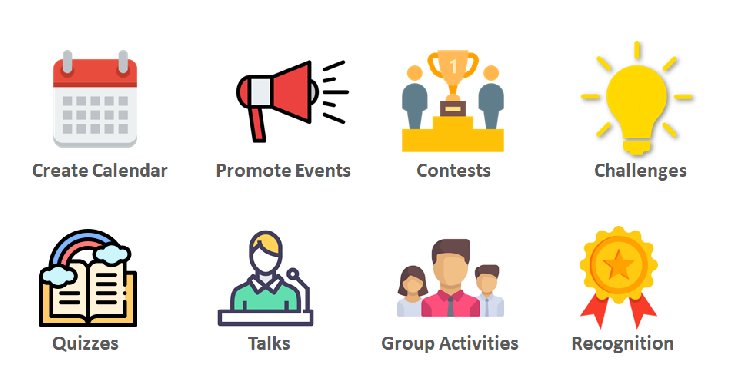 1. Create a Calendar of Events
The organization should definitely create a calendar of such events through the year by carefully looking at relevance of each event to the core values, culture and key priorities of the organization. They also consider other ongoing and planned employee recognition and engagement activities happening at that time.
2. Plan Activities for Each Event
Once the events calendar is decided, the organization should develop a plan for activities that can be conducted during such events. In fact, these activities could range from quizzes, contests and challenges to talks, discussions, and other activities.
3. Incorporate Rewards and Recognition
Moreover, organizations should incorporate employee rewards and recognition as part of these events in the calendar. The recognition could be for high achievers related to the domain or theme or employees who have participated or performed well in the activities organized during the event.
4. Promote such Events
Also, organizations should announce and promote these events among its employees to drive visibility and participation. Communication could be through various channels such as email, posters, LED displays, platforms such as the Intranet, MS Teams and Slack.
Final Thoughts
Event-based employee recognition can help organizations create greater impact from recognition programs by driving a higher level of interest and engagement among the workforce.
To stay updated on the latest HiFives blogs follow us on Twitter (@MyHiFives)