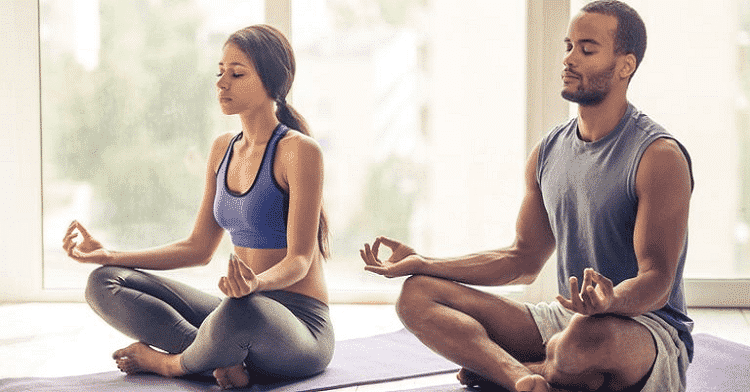 5 Initiatives to Improve Employee Wellness at Work
Most employees spend the majority of their waking hours at work, contributing to business growth and success. Given the fact that employees are the most valuable asset of an organization, their mental and physical wellness is the key to ensure their optimal performance. This realization has led many organizations to seek the best ways to improve employee wellness at work.
As part of the various measures being taken by organizations in this direction, developing an effective wellness program is perhaps of utmost importance.
What are employee wellness programs?
As mentioned before, the health and wellness of employees directly impact the profitability and productivity of an organization. This should naturally make employee health and fitness a strategic focus area for business organizations. Sadly, a majority of organizations still follow the strategy of solving employee health issues as and when they arise. The good news is that such organizations are gradually changing their outlook and adapting more wellness-driven strategies.
In this context, wellness programs have come to play an important role as they help in promoting a healthy work environment and ensuring enhanced happiness and engagement of the members of its workforce. These programs comprise a wide range of benefits and activities that are designed to improve the physical, mental and emotional state of the members of the workforce.
Developing the right programs for improving employee wellness
Contrary to popular belief, employee wellness is a concept that organizations have been following for several decades. However, until quite recently, organizations mostly focused only on providing benefits such as health insurance, accident coverage and general awareness about health and fitness.
The wellness programs of today go beyond these measures to provide comprehensive healthcare solutions and create a holistic work environment for ensuring overall employee fitness. Discussed below are five effective steps that organizations can take to improve employee wellness through such programs:
1. Plan fitness activities
Most employees spend long hours in the office sitting at their workstations, which can have damaging health effects. According to some studies, 20% of all deaths of people aged 35 years or more is attributed to the lack of physical activity.
One way in which organizations work towards improving this situation is by planning different fitness activities yoga, workout sessions, meditation classes, and even aerobics and Zumba. Several organizations have offer gym facilities at the workplace for their employees to ensure their fitness.
2. Employ a full-time office medical staff
Having a qualified doctor or medical personnel at the workplace to attend to the medical needs of the employees can effectively enhance employee wellness. It can ensure an improvement in employee attendance rates, as they would prefer to avail of the services of their in-house physician rather than paying a hefty consultation fee at a private clinic.
In addition to treating the employees for medical issues, these qualified medical professionals can also offer employees reliable advice and guidance about living a healthy and happy life.
3. Offer healthy meal and snacks options
Most organizations have canteen services offering meals and snacks to the employees. Limiting the available options to healthy food items is yet another effective way to improve employee wellness. The organizations can also consider the option of increasing the duration of the lunch hour to prevent the employees from just gulping down their meals.
This can be important as eating the food properly is essential for its effective digestion and this can, which, in turn, improves overall health. The organizations can even opt for counselling sessions with professional nutritionists to come up with the best healthy meal options.
4. Invest in assistance programs
An effective employee wellness program focuses on improving both their physical and mental health. To ensure the latter, organizations should invest in programs that can help employees deal with mental health issues such as depression, substance abuse, and work-related stress.
Organizing health camps to generate awareness about such issues and providing reliable support and guidance with an effective strategy that organizations can adopt
5. Set up nap rooms
The concept of nap rooms is becoming increasingly popular in modern organizations. Providing employees with the freedom to get a shut-eye if they feel too tired or stressed at work can help in improving their health and happiness at the workplace.
It can also dissuade the employees from taking half or even full day sick leaves as they can opt to take a nap at the workplace itself to feel relaxed and refreshed. This option can prove especially beneficial in organizations where employees regularly need to work late into the night.
Bottom-line
Taking the above steps to improve employee wellness can offer long-lasting benefits to organizations in the form of increased employee productivity and a deeper sense of loyalty. These initiatives assure the employees that they are much valued by their organizations.
To stay updated on the latest HiFives blogs follow us on Twitter (@MyHiFives). Learn more about HR Best Practices on HiFives.