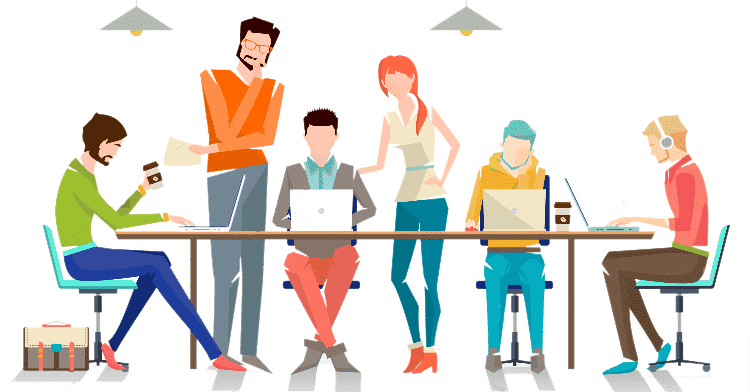 Should Organizations Reward Employee Performance or Behaviour?
A well- designed and effective employee rewards system can enhance productivity, growth, and profitability by motivating the workforce to go that extra mile. However, developing a strategic employee rewards program organizations are often faced with this dilemma – whether to reward employee performance or behavior.
We take a deeper look into this subject to help organizations address this concern:
Why is it important to Reward Employee Performance or Behaviour?

Both performance and behaviour of employee are critical to the success of organizations. Employee performance is usually measured in terms of the business metrics or output against predefined goals. Hence employee performance is directly linked to the performance of the organization.

Since the 'proof of the pudding is in its eating' it is almost a no-brainer that traditional employee rewards systems have always rewarded high performers. These top performers have been regarded by the organization as the biggest contributors to business growth and profitability.

However, over the last several years, organizations have also come to acknowledge the importance of good employee behaviour in the overall scheme of things. They have understood that 'the means to the end' are as important since employee behaviour can impact workplace culture and the company goodwill significantly in the long run.

This is why an increasing number of organizations have made desirable behaviour as an integral part of their rewards systems. By appreciating specific behavioural traits, organizations can motivate employees to align their behaviour with the company values and create a positive work culture.

What aspects of Employee Performance that are important to an organization?

The performance of employees ultimately determines the success of the organization. An organization with high-performing employees is likely to grow faster, be more profitable and garner higher market share.

The performance of individual employees, as well as teams, is measured against the goals that are set for them, defined in terms of business metrics or outcomes. The following is a list of key metrics that define the goals and performance of the employees: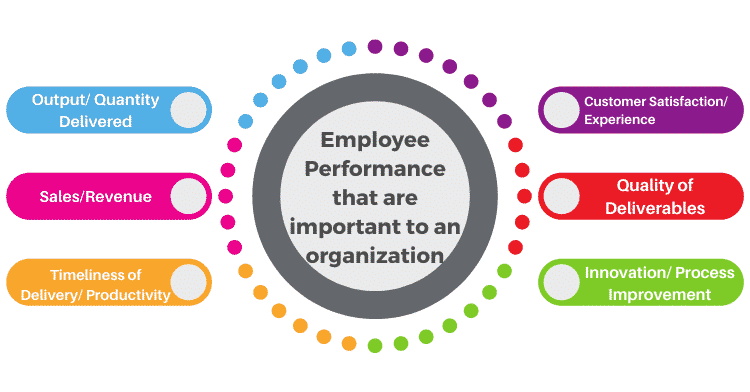 · Sales/Revenue

· Customer Satisfaction/ Experience

· Output/ Quantity Delivered

· Quality of Deliverables

· Timeliness of Delivery/ Productivity

· Innovation/ Process Improvement

What aspects of Employee Behaviour that are important to an organization?

Unlike employee performance that can be clearly defined in terms of metrics and goals, it is more challenging to define employee behavior. However, organizations today have understood the strong linkage between employee behavior, work culture and the long term business success.

Employee behavior can also impact the employer brand value of an organization and its ability to attract, hire, and retain top talent.

The following is a list of key aspects of employee behavior that are strongly linked to the success of any organization: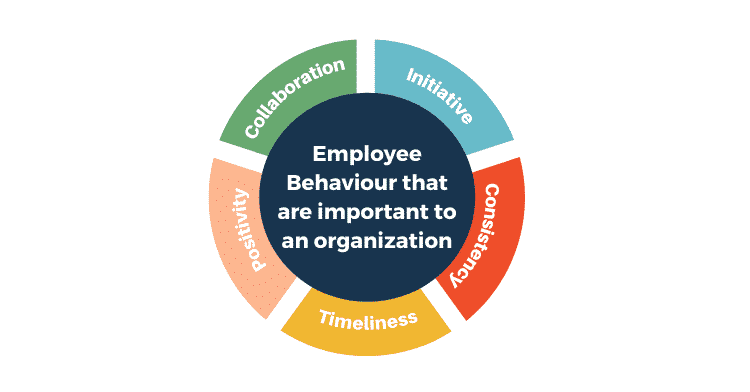 · Collaboration: Ability to work with their co-workers, peers, and supervisors in a smooth and coordinated way.

· Initiative: Willingness to take up new challenges to bring about positive changes in the business or at the workplace.

· Positivity: Ability to always stay upbeat and optimistic, even during a crisis.

· Timeliness: Ability to stay focused and complete tasks on time, every single time, despite challenges.

· Consistency: Strong will and persistence to deliver even under challenging situations.

Which is more important to reward – Employee Performance or Employee Behaviour?

Organizations have traditionally rewarded employees for their good performance. However, this mindset has been changed over the years as organizations have realized the importance of employee behavior, company values and work culture as important ingredients for the long term success of a business. Hence, many organizations have incorporated employee behavior as a key element in the employee reward systems in recent times.

Organizations are now looking at a more balanced approach to rewarding employees; considering performance as well as behavior.

The following are a few pointers for organizations in this regard:

· Reward systems should give fair weightage to both employee performance and behavioral traits

· Organizations should ensure that these behavioral traits are in alignment with company values and work culture that they want to create

· Employee performance should continue to be measured against business goals defined in terms of key business metrics

· This will ensure that the organization has a balanced employee rewards system that rewards both 'ends' as well as 'means to the end'.

Bottom-line
Organizations faced with the dilemma of whether to reward employee performance or behaviour need to take a more balanced approach of rewarding the contributions of the employees towards achieving business goals as well as towards creating a more positive work environment.
To stay updated on the latest HiFives blogs follow us on Twitter (@MyHiFives)