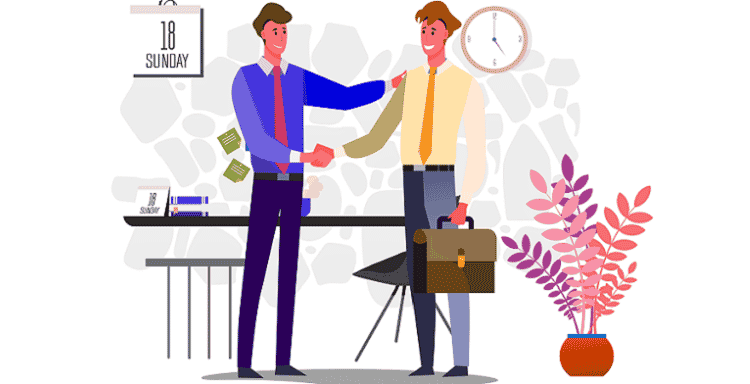 How Recognition Impacts Different Employee Personalities
Every workplace has a diverse mix of employee personality types, with their particular working styles, behaviors, habits and preferences. This makes the workplace more interesting and exciting while adding multiple dimensions to problem-solving, which in turn helps drive business success. Each employee personality type reacts differently to different modes of recognition at the workplace. Hence, it is important to understand how recognition impacts different employee personalities to build a recognition program that effectively mixes and matches different forms of recognition to different personality types.
Common Employee Personality Types and How they Respond to Recognition
Employees of different personality types respond differently to the employee rewards and recognition programs. Here are the most common employee personality types and how they are impacted by recognition:

1. Solitaires
This type of employees generally prefer to operate solo rather than in a group. They do not like to socialize much and even when they take up leadership roles, they prefer operating solo.
Such employees are less likely to feel comfortable in a hyper-social environment which might impact their efficiency and productivity. They tend to do well in roles that involve a significant component of individual contribution or working in smaller teams rather than collaboration with a large group of coworkers.
Preferred Roles for Solitaires: Information Technology, Business Research, Analytics, Finance
They most often prefer to work behind the scenes and are quite passionate towards their work. They are steady, persistent, and produce quality work without needing frequent recognition.
Their names might not crop up too many times on the company's digital recognition platform although they like to be appreciated by their managers once in a while for their often flawless work. However, this too needs to be done subtlety with minimal publicity and social fanfare to avoid embarrassing them.
Preferred Recognition for Solitaires:
Innovation Awards
Technical/ Process Excellence Awards
Long Service Awards
Recognition in private/ directly
2. Workhorses
This type of employees are usually high achievers as they constantly strive for excellence in everything that they do. They are generally well-organized, reliable, and consistent in their performance at work and have strong work ethics.
These employees tend to work well in team environments and carry the team along with them. They collaborate well with coworkers and help drive the effectiveness of the team.
Preferred Roles for Workhorses: Customer Service, Operations, Administration, Facilities
Though typically self-motivated, they like to be acknowledged by their supervisors from time to time for their contributions and achievements at the workplace. Regular recognition can boost their motivation and help drive their performance to the next level.
The best method of employee recognition for such employees is to appreciate their efforts and achievements during team meetings. They should also be provided opportunities for advancing their career goals, expressing their opinions, and challenging roles and projects.
Preferred Recognition for Workhorses:
Spot Awards
Employee of the Month/ Quarter
Team Awards
Recognition in presence of the team
3. Socializers
This type of employees are generally natural leaders. They like to connect with others at the workplace. They like to be part of large teams and lead them or play significant roles in them.
Socializers typically spread positivity and work well in team settings. They do well in roles where their achievements can give them visibility within the team or the organization. They are generally well-connected and popular at the workplace.
Preferred Roles for Socializers: Sales, Marketing, Human Resources
Recognizing such employees publicly boosts their productivity and efficiency significantly. Individual recognition works the best for them rather than being recognized as part of a team.
These employees feel motivated when they are recognized by their co-workers. They are likely to receive peer appreciation on the company's employee recognition platform.
Such employees should also be appreciated for their positivity and making the workplace lively and interesting, apart from their on-the-job performance.
Preferred Recognition for Socializers:
Peer-to-Peer Recognition
Employee of the Quarter/ Year
Recognition in a large forum
Bottom-Line
It is quite clear that different employee personalities have different needs and preferences for recognition. Hence, organizations need to develop a broad framework for employee recognition that caters to these different personality types.
Here are a few best practices that organizations can consider while formulating their employee rewards and recognition programs:
Different types of awards – individual, team, manager, peer-to-peer
Different frequencies of recognition – instant, monthly, quarterly, annual
Different presentation methods – direct, team meetings, townhalls, etc.
Different social sharing options – internal platforms, social media, etc.
Learning about how recognition impacts different employee personalities can be quite crucial for developing a balanced employee recognition framework to create a highly productive and dedicated workforce, which in turn can enhance business growth and success significantly.
To stay updated on the latest HiFives blogs follow us on Twitter (@MyHiFives)