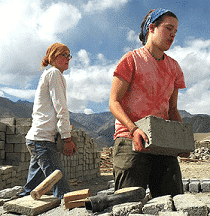 Organizations often initiate various rewards and gifting programs with a great deal of excitement and fanfare. These could be like celebrating employee birthdays, service anniversaries or simply spot awards. The programs get the necessary executive and budgetary approvals and are launched to the employees.
The execution of these programs is typically operations intensive – requires collation of data, followup with multiple internal teams and third parties and day-to-day management. The onus of execution most often lies with the HR. With all the other critical activities on the plate of the HR Team such as appraisals, compensation reviews and talent planning, these reward programs end up being put on the backburner. As a result, a lot of well-intentioned reward programs tend to fail. Backlog of rewards to be distributed pile up and the program soon meets the fate of a lot of other flavour-of-the-season corporate initiatives.
In my opinion, the critical missing piece in the design of such rewards programs is the execution plan – how does one minimize the operational hassles and the administrative overheads while executing the program on a day-to-day basis so that they are sustainable and produce the desired returns?
-by HiFives
Employee Rewards Program – the devil is in the execution!