What's the Best Form of Employee Rewards?
Employee rewards in modern organizations have been evolving over the years. It has become more of an art than a science. Organizations have tried everything from trophies, company branded merchandize, durables, electronics, holiday packages, gift vouchers, and even cash. A few of these methods have worked, most of them haven't. So, what is the best form of employee rewards?
As you might have guessed by now, that there is no single right answer to this question! The answer is 'it depends'. It depends on various factors ranging from the industry type to employee seniority level right down to individual employee preferences. Given the complexity, organizations are faced with the daunting task of choosing the type of reward to give their employees.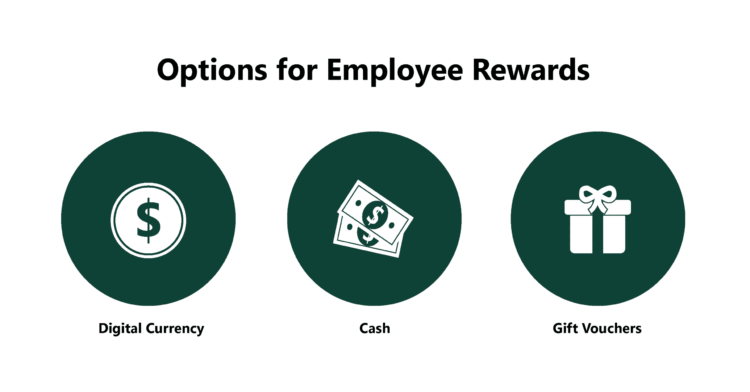 However, a couple of options seem to make sense more than others. Rather than figuring out what employees would want, it would seem better to leave the choice to the employees themselves. Given this, cash, digital currency or popular gift vouchers would make the cut.
Employees can use these rewards to get what they want rather than what the HR/ management think they want. These work out far better than the traditional company branded merchandize or consumer durables.
How do intangible rewards work out? It's definitely a good idea given the overuse of the other kinds of rewards. Coffee/ dinner with the CEO, sponsored conferences and training programs, etc. can be great non-monetary rewards.
In fact, we believe these types of rewards could actually get into mainstream going forward. Coupled the social recognition from colleagues, employees would find these rewards more meaningful than others.
Bottom-line
However, organizations need to understand the needs and preferences of their employees before deciding on the best form of employee rewards.