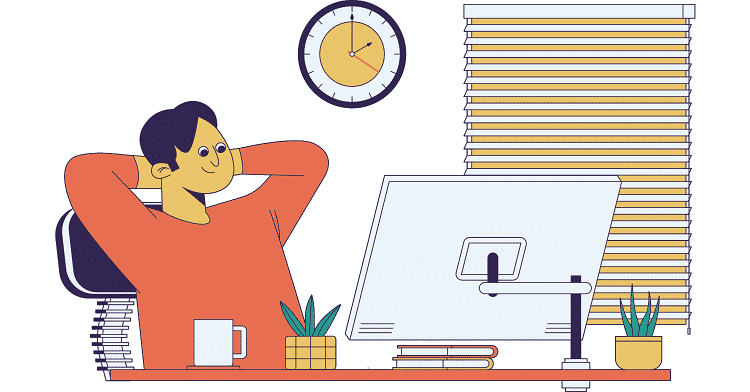 Do Successful Employee Rewards Programs Need Hefty Budgets?
Despite the growing awareness about the significance of having employee rewards and recognition programs for creating a motivated workforce, many organizations still do not have such programs in place. These organizations are of the view that a good employee rewards program requires a high budget, which might not be financially viable for them. This brings us to the question – 'Do successful employee rewards programs need hefty budgets?
Do all successful Employee Rewards Programs need hefty budgets?

The answer to the above question is a clear NO; how the rewards program is designed and implemented is what ensures its success. In fact, it is extremely important that organizations shift their focus from pouring money into their employee rewards programs to ensuring their proper design and implementation.  

A properly designed and implemented program ensures that the employees are appreciated and rewarded for their good work in a timely fashion without any procedural or other delays. Even a simple "Thank You" conveyed to an employee immediately after they have performed a particular task well, often proves more effective than giving them expensive rewards months later.

Similarly, organizations working on tight budgets do not need to invest in nicely crafted trophies or customized reward items for their top-performing employees. Rather they can achieve the same results by sending e-cards or appreciation e-mails detailing their efforts and their contribution in a timely manner.


How can Employee Rewards Programs work on a low budget?

The organization need to set up an efficient and effective employee rewards program, keeping the budget constraints in mind. The focus should be on enabling timely recognition with minimal effort.

The following are key factors that organizations should keep in mind while designing and implementing employee rewards programs: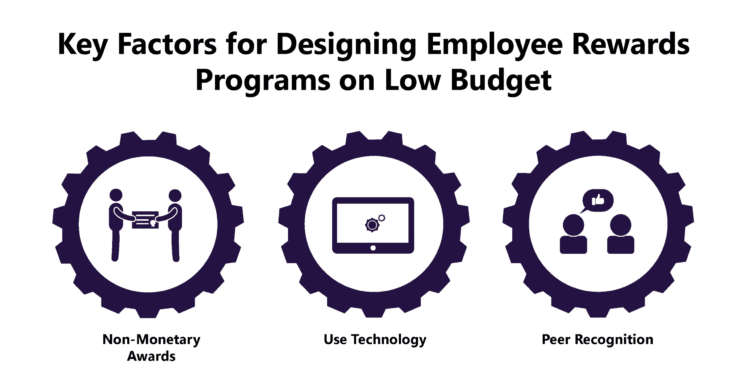 1. Non-Monetary Awards

Organizations need to consider meaningful non-monetary awards such as e-certificates, e-cards, time-offs, paid leaves, training programs, interaction with top management, special assignments, etc. that can be used along with inexpensive monetary rewards such as gift vouchers, experiences, etc. tailored to the budgets.


2. Use Technology

The use of technology can greatly help in streamlining employee rewards programs. Organizations should invest in employee rewards and recognition platforms that can be configured as per the specific needs of their workforce. The software platform should make it easy and simple for employees to get rewarded in a timely manner.

The platform should also ensure immediate sharing of employee achievements and contributions on various social media channels – internal and external to the organization. Such platforms typically work on a pay-per-use or per-seat pricing making it affordable even for organizations with tight budgets.


3.  Peer Recognition

Organizations need to promote the concept of peer-to-peer recognition amongst their workforce. Coworkers should be encouraged to appreciate and recognize each other's achievements and contributions without waiting from a formal recognition from the management.

This strategy can prove effective in creating a positive work culture based on mutual appreciation and motivation and does not require hefty investments in monetary awards.

Bottom-line
Organizations need to understand that successful employee reward programs do not need hefty budgets; what is required is an efficient and effective reward system that ensures that employees are rewarded in a meaningful way for their good performance without any delay.
To stay updated on the latest HiFives blogs follow us on Twitter (@MyHiFives)