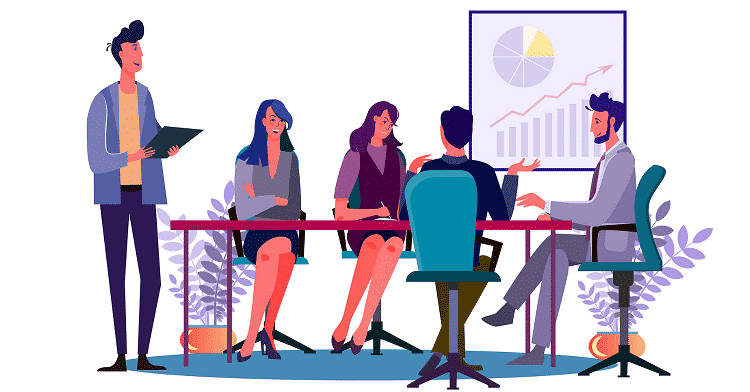 All You Need To Know About Team Awards
One form of recognition often offered by organizations is a team award. It is usually given to a group of employees working together as a unit to accomplish specific business objectives. Team awards are significant because they aim to recognize the collective efforts and achievements of a group of employees rather than those of individual employees.
Team Awards
What are the Benefits of giving Team Awards?

Team awards are a great way for promoting collaboration at the workplace and highlight the importance of team effort across the organization.

Here are the key benefits for organizations for including team recognition as part of their employee rewards and recognition programs: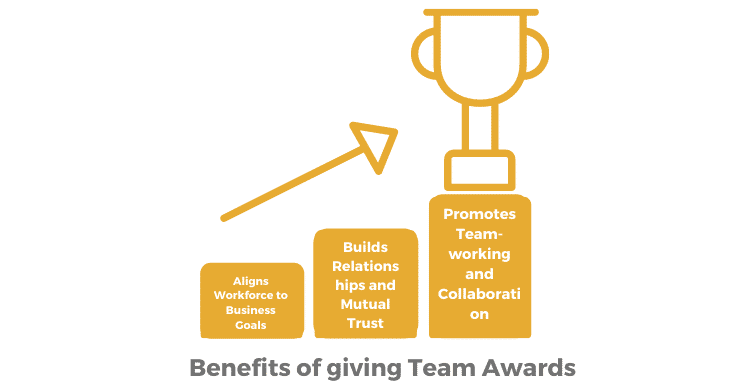 1. Promotes Team-working and Collaboration

Team Awards are great for encouraging team-working and collaboration in the workforce, as employees feel motivated to work together towards a common purpose.

 
2. Builds Relationships and Mutual Trust

They help to strengthen relationships between employees and create stronger connections amongst them. This helps in building a better work environment.

 
3. Aligns Workforce to Business Goals

Recognizing teams for their achievements is also an effective way to align their efforts with the organization's business goals.


Best Practices
What are the Best Practices of Team Awards?

While including team rewards and recognition as part of an employee recognition program might be a no-brainer; making them effective requires some consideration. Here are a few best practices that can help enhance the effectiveness of these awards: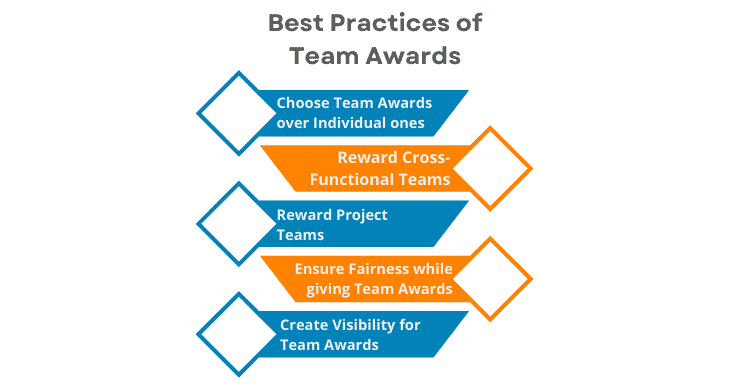 1.  Choose Team Awards over Individual ones

Organizations should look at opportunities to reward and recognize teams over individuals wherever possible. This will encourage employee to collaborate more effectively to achieve greater results.
 

2. Ensure Fairness while giving the awards

Members of a team should be chosen based on their contribution to the overall achievements of the team. Efforts must be made by the organization to include all significant contributors and exclude 'free loaders', even if they might be part of the same function or group.  

 
3. Reward Project Teams

Rewarding teams that have made significant achievements working on projects, initiatives, or business challenges is a great way to encourage effective teamwork and collaboration.

 
4. Reward Cross-Functional Teams

Organizations should look at promoting seamless and cross-functional collaboration by rewarding teams that are working on cross-functional initiatives and special projects across the organization.

 
5. Create Visibility for Team Awards

Organizations should leverage digital recognition platforms, internal collaboration apps and external social media integration to communicate team awards effectively. Virtual or offline forums such as townhalls, 'all hands meets', etc., with the presence of the senior management can help enhance the social visibility of such awards.

Read Comprehensive Guide to Different Types of Employee Awards
Bottom-line
Team Awards can be a powerful tool for organizations to motivate their employees to work together effectively and to build a highly committed and engaged workforce for higher business growth.
To stay updated on the latest HiFives blogs follow us on Twitter (@MyHiFives)