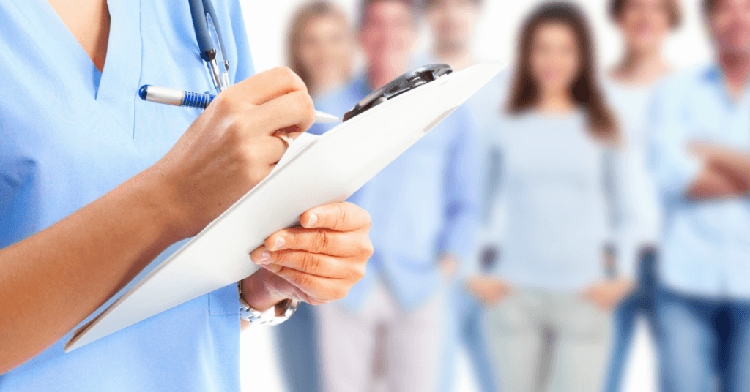 Employee Wellness is important for Organizations: With most modern workplaces becoming increasingly competitive, it is really not surprising that a large percentage of employees today are suffering from various health and wellness issues. Excessive deadlines and tight project delivery deadlines combined with poor work-life balance and unhealthy habits have been identified as some of the key causes of the deteriorating health of the corporate workforce.
Sadly most organizations, still consider employee wellness programs as perks and benefits for employees. What they fail to understand is that the wellness of employees directly impacts their workplace efficiency and engagement. That is why the most progressive organizations are investing significantly in wellness initiatives in a big way.
Why Employee Wellness is so important?
It is a well-established fact that healthy and fit employees are more productive and show a higher level of workplace engagement. Such employees are also known to be happier and more satisfied with their jobs. Moreover, it reduces the rate of employee absenteeism by bringing down the number of sick leaves availed by them. This, in turn, can impact organization growth and success in a significant manner.
Thus it would not be wrong to state that when employees feel that their work positively affects their physical and mental well-being, they are likely to be more engaged and motivated. Such employees contribute proactively towards business growth rather than simply going through the daily motions of their work just to receive a paycheck at the end of the month.
Why are Employee Wellness programs a necessity
The growing awareness about ensuring employee wellness at the workplace has led organizations to make wellness programs an integral part of their benefits packages. When implemented properly, these programs provide employees with the incentives, tools, social support, privacy and strategies to adopt and maintain healthy behaviour.
At the same time, having such programs in place makes good business sense for companies as they can be assured of enhanced employee productivity and efficiency. In addition, these programs also have a positive effect on the recruitment and retention strategies of the organization, besides improving the overall organizational culture.
A few key reasons for organizations to have a really good wellness program in place are discussed below:
1. Lower the organization's overall healthcare costs
One of the biggest reasons for implementing a wellness program for employees is to reduce the overall healthcare and insurance costs of the organization. Unlike the weekly or even monthly fitness plans, clearly defined employee health and wellness programs tailored to meet the needs of the workforce offer better and unexpected payoffs. A recent study has shown that organizations with an effective wellness program are known to clock 34% more revenue per employee as compared to companies lacking such programs.
2. Can help to build a strong employer brand
When organizations choose to integrate their health and wellness programs with their employer branding, it can provide a significant advantage in terms of recruiting and retaining top talent. As per the results of a recent survey, nearly ⅔ of organizations surveyed acknowledged that wellness programs formed a critical component of their employment branding and offered significant benefits.
This has motivated many other organizations to chalk out a strategy that puts wellness at the core of organizations' benefits and make strategic investments in this direction to ensure long term benefits through enhanced brand goodwill.
3. Reduce turnover rate by increasing employee Loyalty
Most organizations today struggle with high employee turnover rates which affect the organization's smooth workflow and productivity. The lack of a healthy and safe work environment combined is known to be one of the key reasons for employees leaving their jobs.
However, organizations having an efficient wellness program in place, enjoy a higher employee engagement level and this impacts their decision to leave the organization.
Such programs assure the employees about being a valuable part of the organizations and also that their health and welfare means much to their employers. This naturally enhances their sense of loyalty for the organizations and brings down the turnover rate significantly.
4. Establish strong work relationships
Strong work relationships are the key to building stronger teams and this directly impacts employee engagement and efficiency. An efficient wellness program helps in ensuring greater employee attendance, which, in turn, maximizes their interaction with other team members and even their supervisors and managers. Employees feel more motivated when they are surrounded by people who understand and support them.
This forms the basis of building strong work relationships and enhances the sense of trust and coordination between co-workers and inspires them to contribute towards organizational growth in the most effective manner. It also helps to build a healthier and positively competitive work culture.
Bottom-line
With the ever-increasing health costs in the modern economic landscape, an employee wellness program can go a long way in boosting the happiness and satisfaction level of the employees.
Organizations implementing employee wellness programs can benefit immensely through a healthier workforce besides positively impacting their bottom line.
To stay updated on the latest HiFives blogs follow us on Twitter (@MyHiFives)