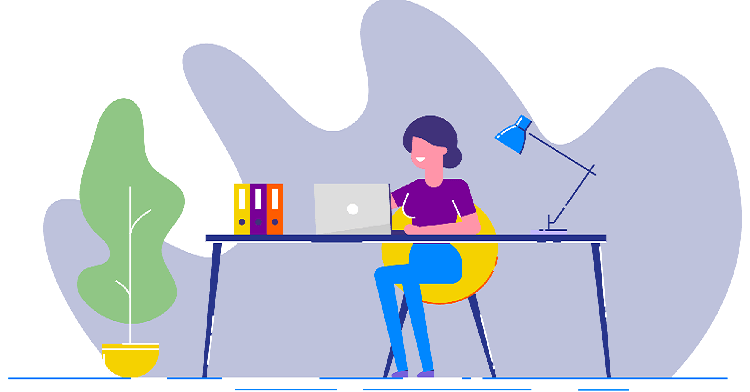 Ensuring Performance and Productivity of Work from Home Employees
Watch the Video
Ensuring Performance and Productivity of Work from Home Employees
Since the start of the pandemic, organizations globally have switched to 'work from home' for a majority of their employees. The pandemic may eventually go away, but work from home might stay in a significant way for many organizations. In fact, work from home might become an integral part of the overall HR strategy. Organizations are also concerned about the performance and productivity of work from home employees, especially if it becomes the new normal.
Why are Organizations are concerned about the Performance and Productivity of Work from Home Employees?
For most organizations and their supervisors, work from home is an unknown and untested concept. They have rarely been exposed to the concept of employees working in isolation everyday, interacting with team members only digitally.
This discomfort about the current situation raised their concerns about the performance and productivity of their team members. However, the experience of the last several months of work from home has allayed the concerns of most organizations.
How to ensure Performance and Productivity of Work from Home Employees?
When handled in the right way, work from home can even prove a blessing in disguise for most organizations. Organizations can manage the performance and productivity of work from home employees without using intrusive monitoring tools and technology.
Here are a few tips that can help organizations maintain employee performance and productivity while they are working from home: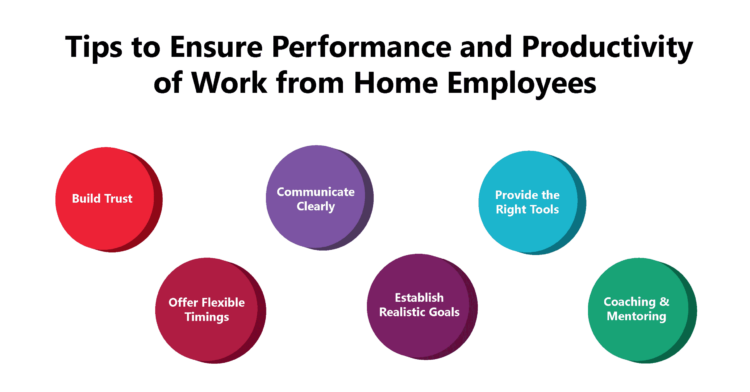 1. Build Trust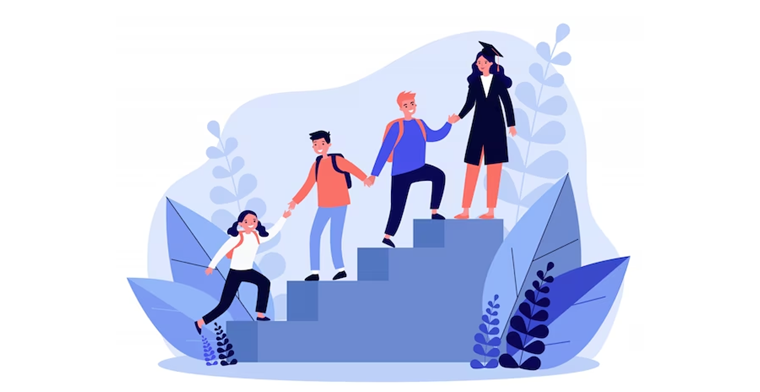 Organizations should create an environment of trust with their employees working from home. This requires supervisors to assign work to employees and trust them to fulfil the same within stipulated timelines.
Supervisors definitely need to monitor the performance of their team members and ensure completion of the tasks/ projects assigned. However, they should avoid monitoring and managing their team members continuously.
Employees should be made accountable for the completion of the work and not for the utilization of their time. It is critical that they do not feel that their dedication is being questioned.
2. Communicate Clearly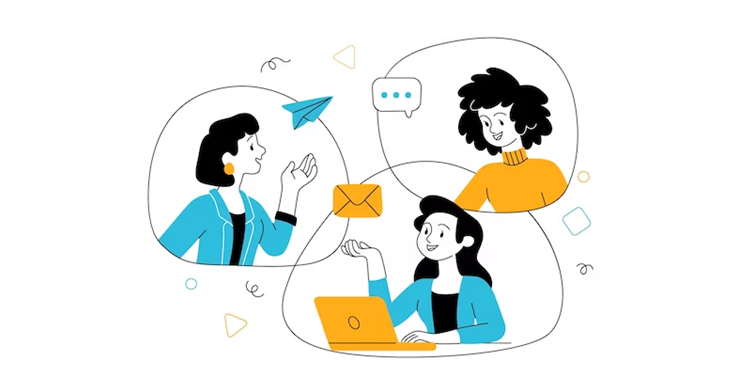 Effective communication plays a key role in boosting efficiency and performance of employees especially when they are working from home. This minimizes the chances of any miscommunication, avoids errors and rework.
Also, open and clear lines of communication between supervisors and WFH employees can help them get the necessary support.
It also facilitates the instant sharing of data and information that might be required to accomplish the task at hand. Over-communication, on the other hand, might prove counterproductive and result in lower productivity.
3. Provide the Right Tools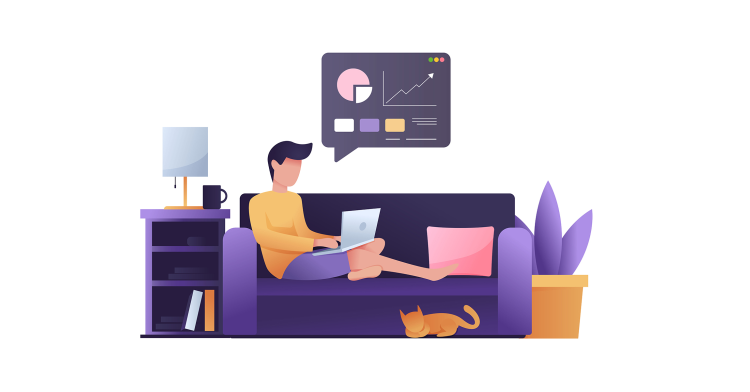 The productivity of employees may suffer without access to the right tools and technology for performing their tasks. Hence, organizations need to make sure that their remote working employees have proper access to these tools. This would include computers/ laptops, installed with the proper software including communication and conferencing tools.
Organizations should also try to offer remote technical support for their work from employees. They can also provide stable internet connections as per their needs and even work from home furniture if required.
4. Offer Flexible Timings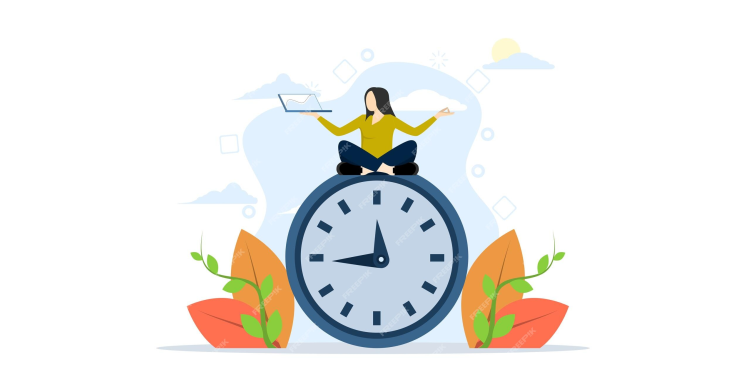 While work from home might be beneficial for some employees, it might also be a challenge for others. As these employees need to constantly shuffle between various professional and personal responsibilities. Hence, a flexible work schedule might prove beneficial for boosting the productivity of the employees.
While deadlines might not change, flexible work timings can help employees balance between work from home and work at home. It also enhances the trust factor between the employees and the organization.
5. Establish Realistic Goals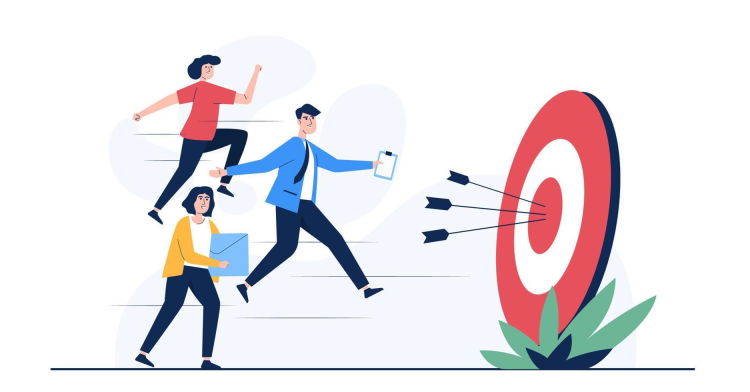 A common mistake made by most organizations is to burden WFH employees with unrealistic goals and low priority tasks. In fact, organizations often believe that assigning employees enough tasks 'to fill the time' will result in higher productivity.
However, this can prove counterproductive as the employees may feel overburdened with work and underperform on the actual business goals.
6. Regular Coaching and Mentoring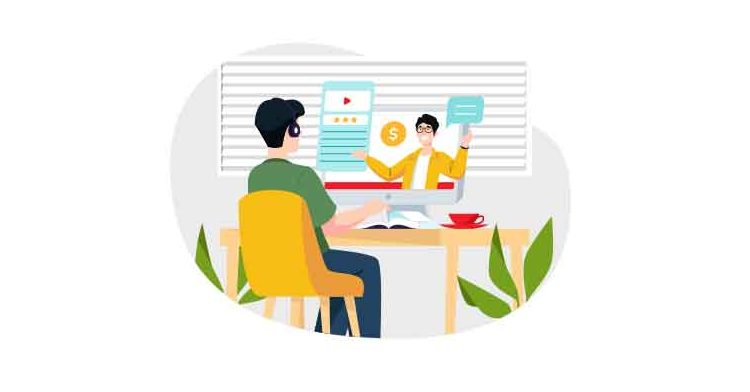 Work from home employees need regular help and support from their supervisors and other team members.
Hence, it is important for supervisors to coach and mentor team members working from home. They need to set aside some time on a regular basis for this.
Bottom-line
'Work from home' can be a double-edged sword for many organizations. However, if managed properly the performance and productivity of work from home employees can be maintained at reasonably high levels.
To stay updated on the latest HiFives blogs follow us on Twitter (@MyHiFives)