Case Study: Employee Recognition at a Media Company
Case Study of Employee Recognition at a reputed FM Radio company, part of one of the largest media groups in India. The company uses the HiFives platform to run its program.
Organization Profile
A pioneering brand in the Indian radio space with a network across 30+ cities, owned by a large media conglomerate.
Workforce Profile
The company has 500+ employees comprising of radio jockeys, programming staff, sales and marketing personnel and other functional staff.
Program Objectives
The company is looking to build a strong culture of recognition:
– To recognize employees for extra mile their day-to-day efforts
– Let employees know that someone has noticed their noteworthy contribution
– A casual and fun way to recognize each other or praise each other
– Make people feel good and acknowledged with a beautiful note
– Employees are free to nominate any of the colleague/ peer from any department/ location
Program Details
The program consists of both monetary and non-monetary recognition, nominated by managers and peers. There are spot awards and quarterly rewards. It also includes recognition for demonstrating core values of the organization.
Platform Access
Employees can access the HiFives platform from the company's intranet through a single sign-on (SSO) process, integrated with their Google Workspace accounts, without using separate credentials.
Program Branding
The HiFives platform has the branding of the program including the logo, theme colors, e-certificates and all communication on email and Slack.
Manager Recognition
Managers can nominate their team members for spot recognition and quarterly awards through the platform. Thereafter, these nomination requests are reviewed and approved first by the HR team and finally by the respective business heads.
Once the awards are approved and released, employees receive personalized e-certificates over email. Also, the reward points are credited to employee accounts on the platform.
Peer Recognition
Also, any employee can recognize any other employee by selecting an appropriate e-card and personalizing it with a relevant message. In fact, this form of informal recognition is non-monetary and do not require any approvals. The recipient gets the e-card over email, with a copy to his or her reporting manager.
Value Recognition
Co-workers can recognize others for demonstrating the core values of the company using value cards. These value cards are non-monetary and do not require any approval.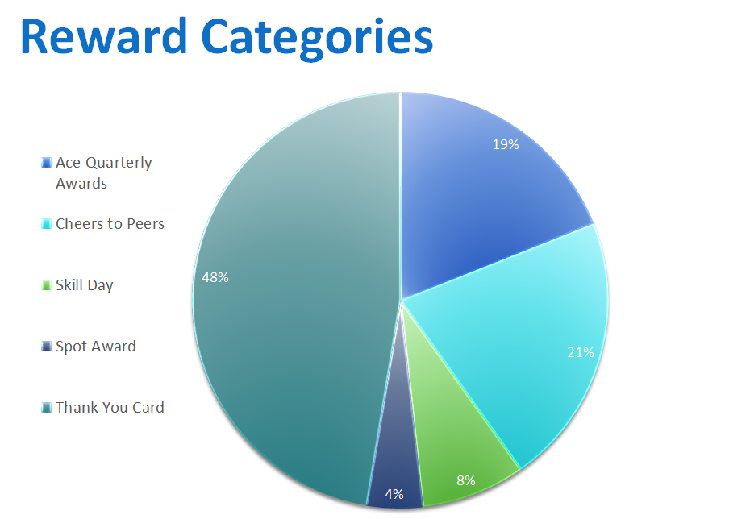 Employee Appreciation Events
The HR team runs employee appreciation events using the HiFives platform on various occasions such as International Women's Day, Teacher's Day, Youth Skills Day, World Radio Day, etc. During these events, employees recognize each other with e-cards specifically customized for the occasion
Employee Engagement Events
The HR team conducts various employee engagement activities using the platform on occasions such as Mother's Day, Independence Days, festivals, etc. Employees post pictures and videos of these activities using the HiFives Stories. Other employees, across the company like and comment on these stories. The best stories are often rewarded on the platform itself.
Gamification
Employees earn reward points from different awards they receive through the platform. The Leaderboard on the platform shows the top winners, based on reward points across teams and locations.
Social Visibility
All awards, peer recognition and employee milestones are automatically posted on the Wall of Fame on the HiFives platform where other employees can see and like the posts to congratulate the winners. Employee can also share the rewards and recognition they have received directly on their Facebook timelines.
Redemption of Reward Points
Also, employees can redeem their reward points for e-gift cards of leading brands. Employees can choose from a catalogue of e-gift cards of hundreds of reputed brands. They receive these e-gift cards over email.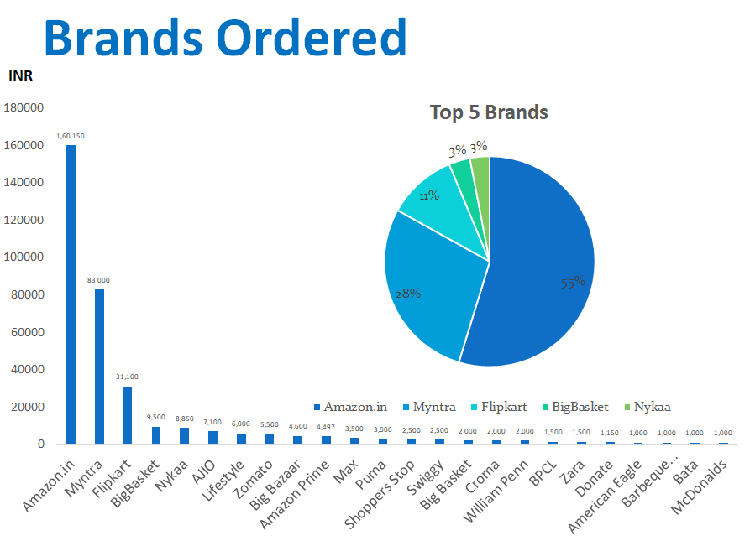 Program Traction
Additionally, the HR team has access to various reports and analytics dashboards to monitor the key metrics of the program and take appropriate action to drive traction in the program.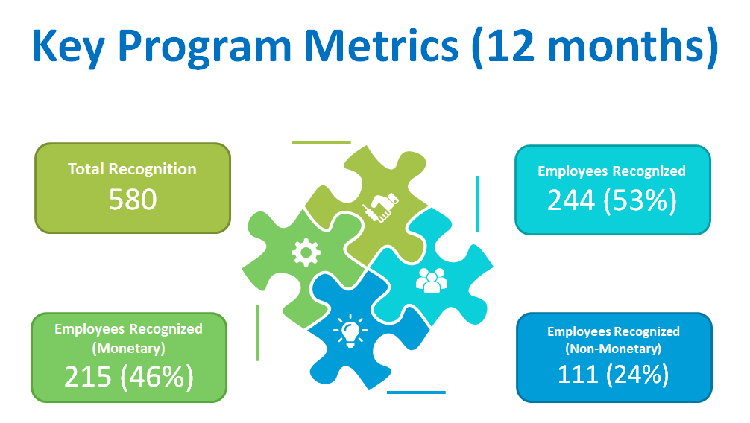 The key metrics of the program such as percentage of employees recognized are compared across different departments and locations, and appropriate actions are planned.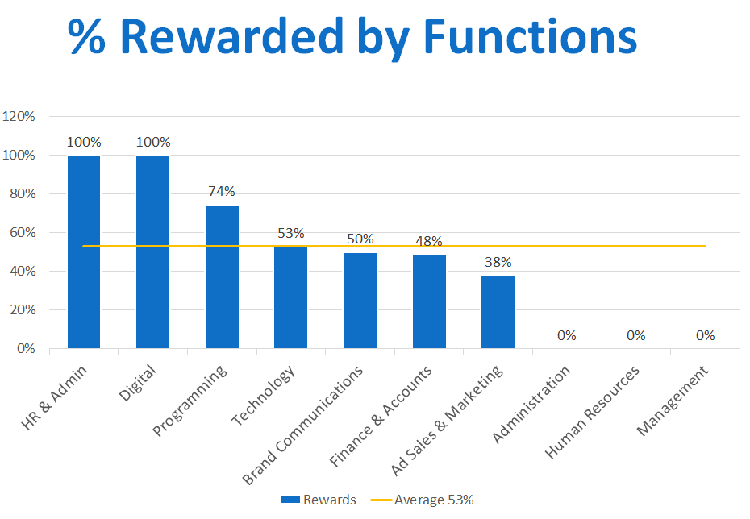 Program Impact
The HiFives powered employee recognition program, is delivering several benefits for the company:
– Creating a culture of appreciation
– Driving higher level of employee engagement
– Promoting organizational core values
Client Testimonial
Extremely user friendly interface, Hassel-free transition and overall support strategic and administrative support. (HR Head of the Company)
To stay updated on the latest HiFives blogs follow us on Twitter (@MyHiFives)