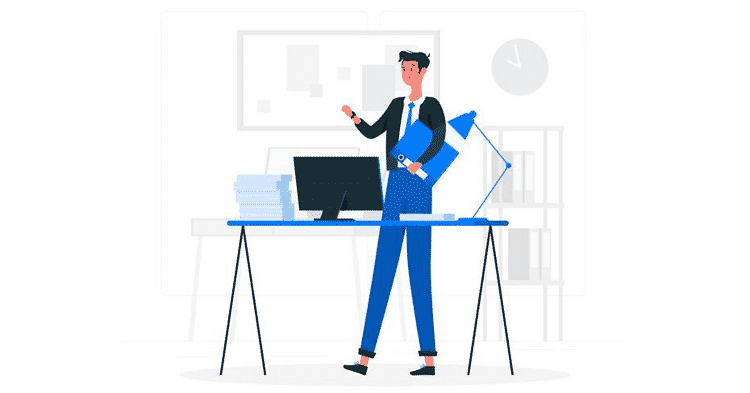 Recognizing and rewarding the efforts and achievements of their employees is the key to enhancing the engagement and loyalty of the workforce. Recognizing top performers assures them that they are valued by their employers and their contribution towards organizational growth is truly appreciated.
What are the most effective ways of recognizing top performers?

When it comes to rewarding and recognizing their best employees, organizations need to be creative and thoughtful to get the best results. They need to understand the fact that while they might be recognizing the efforts of individual employees, doing it in the right manner can actually help to boost the morale and motivation of the entire workforce and drive others to emulate the top performers.

Here are the 7 best employee recognition ideas that organizations can consider: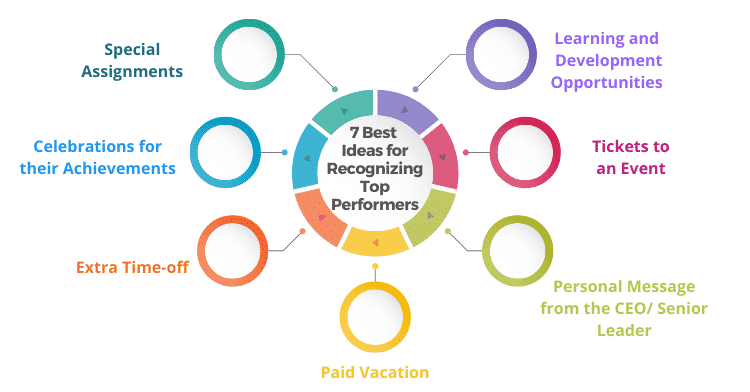 1. Personal Message from the CEO/ Senior Leader

A personal email or video message from the CEO or a Senior Leader, thanking them for their exemplary performance can go a long way in sending out the right message. It is important to ensure that the note reflects a sense of care and value for the employee. While such notes may seem to be a small way of appreciating the most deserving employees, they can create a deeper impact than other tangible rewards including cash.


2. Celebrations for their Achievements

Celebrating the success and achievements of outstanding employees by throwing a party or a meal in their honor is another effective way to show appreciation. Such gesture can surely make the employees feel more appreciative of the organization and motivate them to continue their good performance.


3. Extra Time-off

Another effective way of rewarding top performers is by allowing them to take a few days off from work on full pay. This will enable the employees to spend quality time with their family and make up for the long hours they have been spending at work with hectic schedules. It will also enable them to restore some balance between their personal and professional lives, which will enhance their happiness and satisfaction levels.


4. Tickets to an Event

Offering employees free tickets to a concert or sports event can prove to be a great way to appreciate their hard work and achievements. However, it needs to be ensured that the events match the taste and preferences of the employees being rewarded. From sports events to music nights and even movies and food festivals, the organization can choose from various options depending upon what the selected employee finds most appealing.


5. Paid Vacation

Paid vacation is considered to be one of the best rewards that organizations can give to their outstanding employees. In addition to providing the employees with an opportunity to enjoy and relax in the company of their family or friends, such vacations can help in deepening the sense of loyalty and belonging in the employees. The employees would return to work filled with a greater sense of commitment and a determination to give their best in every way.


6. Special Assignments

Top performers usually look for ways to contribute more to their organization and also to learn and develop themselves. Special assignments in form of short-term projects in another area of work or even team/ function are good ways to reward and motivate such outstanding employees. Not only doe they perceive the value of such assignments but see them as opportunities to grow in the organization and contribute more.


7. Learning and Development Opportunities

Paving the way for professional growth and success of an employee by investing in various training and development programs for them is another excellent way to reward top talent. The employees would feel assured that the organization is supportive of their endeavor to enhance their professional skills and competencies. This would be reciprocated by the employees through a continued high level of performance and dedication towards the organization.



Bottom-line
Implementing the above ideas of rewarding and recognizing top performers can help organizations enhance the engagement and motivation levels of their best employees and thus get more out of them.
To stay updated on the latest HiFives blogs follow us on Twitter (@MyHiFives)