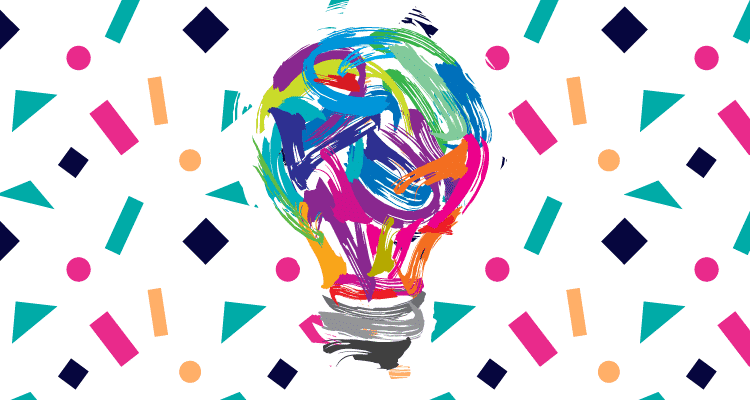 10 Best Creative and Low-Cost Ways to Reward Employees
Keeping employees engaged and motivated has been acknowledged as one of the most critical contributing factors for ensuring the growth and success of an organization. This has prompted an increasing number of organizations to seriously consider and implement employee reward and recognition programs in their workplaces. In this context, we would like to share 10 best creative and low-cost ways to reward employees that captures the attention and interest of the workforce:
Which are the Best Creative Ideas for Rewarding Employees on a Low Budget?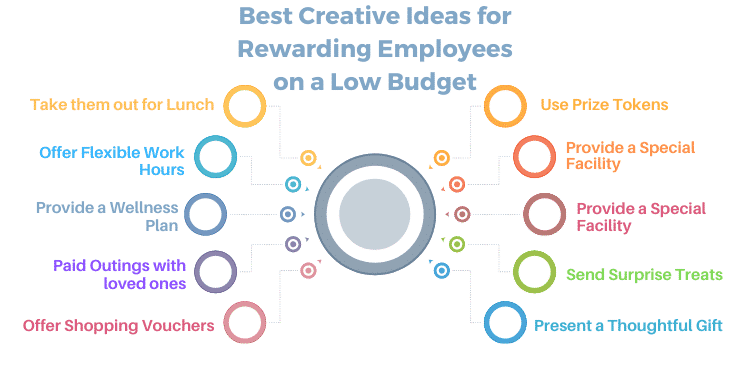 1. Take them out for Lunch

A combination of good food and fun enjoyed in a great setting can prove to be a truly rewarding and memorable experience. That's why organizations can consider rewarding their employees by asking their supervisors to take them out for lunch.

Employees can even be allowed to enjoy the lunch outing with their family and loved ones at a place of their choice.


2. Offer Flexible Work Hours

The concept of flexible work hours as a way of rewarding employees is also interesting. Rewarding employees in this manner enables the employees to manage their personal and professional lives more effectively.

They can schedule their work timings in a manner that leaves them with enough time to pursue their personal passions, thus enhancing their happiness and satisfaction levels.


3. Provide a Wellness Plan

With the costs of health and medical care sky-rocketing, providing a wellness plan can be a great choice for employee rewards.

The organizations should make sure that the wellness plan being considered, matches the healthcare needs and the budget of the employee in question. This is to ensure that the employees can continue the plan even after the initial investment amount has been covered by the company.


4. Paid Outings with loved ones

Providing employees with an opportunity to enjoy a fun time with their family or friends without having to worry about the expenses for the same is another way of rewarding their efforts and achievements.

In addition to helping the employees relax and unwind in the company of their loved ones, they also enhance their motivation levels significantly.  


5. Offer Shopping Vouchers

Organizations can choose to reward the best members of their workforce by offering them shopping vouchers that give them access to a wide range of products and brands. These shopping vouchers can help employees buy the products of their choice.


6. Use Prize Tokens

Prize tokens are definitely one of the most creative ways to reward employees and enhance their engagement and motivation levels.

Every time an employee does something that is worthy of being rewarded, they can be given a prize token. These tokens can then be exchanged for specific gifts, based on the organization's budget and employee expectations.


7.  Provide a Special Facility

Providing employees with the use of a special facility for a limited time period is another effective way to reward them.

These special facilities may include offering pick and drop facilities, use of the executive lunchroom, or even reserved premium parking space for a specific time period. These options can create a great employee experience.


8.  Allow choosing Project/ Assignment

Organizations can reward employees by assigning them projects based on their choice. This can enable them to explore and learn new skills which can help them in their career advancement.


9. Send Surprise Treats

Most people love surprises and sending surprise treats is an interesting and thoughtful way to reward employees. Sending treats such as snack boxes, flowers, thank you notes or even tumblers of their favourite drinks to the employees are options that organizations can consider.


10. Present a Thoughtful Gift

Another innovative way of rewarding employees is to present them with something that they might have been craving for long. These gifts may be related to work or might even be personal in nature. However, the prerequisite is to understand what the employee wants.

Bottom-line
Adopting creative and low-cost ways to reward employees helps in creating a highly motivated workforce committed to ensuring organizational growth and success with minimal budgets.
To stay updated on the latest HiFives blogs follow us on Twitter (@MyHiFives)