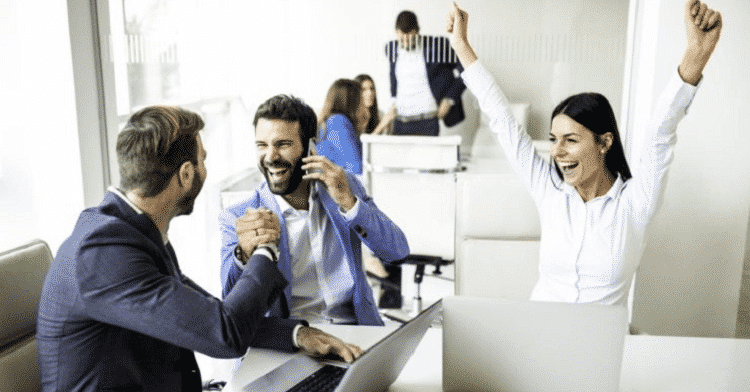 Seven Traits of Highly Engaged Employees in an Organization
Organizations understand the significance of having a highly engaged workforce. Knowing the traits of highly engaged employees in an organization and identifying them based on those are the first steps in recognizing and nurturing them.
According to Willis Towers Watson, companies with high and sustainable levels of employee engagement tend to have three times higher operating margins than companies with low and unstable engagement.
A Gallup study has also concluded that organizations with highly engaged employees experience 21% greater profitability besides which they have 59% less turnover. Highly engaged employees seek regular feedback with 40% of them saying that they receive feedback at least once a week
A study of 64 organizations further revealed that organizations with highly engaged employees achieve 2 times the annual net income as compared to organizations that lag behind in employee engagement.
Identifying Highly Engaged Employees
There is no denying the fact that engagement levels of employees depend on a variety of factors. The individual personality, background, and work ethics of the employees play an important role in deciding the engagement levels of employees.
In addition, their work environment, organizational values, and the level of encouragement and support offered by their supervisors and by the organization as a whole contribute significantly towards enhancing the engagement level of the employees.
While different organizations might use different measures to measure overall employee engagement, there are a few key traits that are common among employees who are highly engaged.
The most important of these employee engagement traits that organizations need to look out for are as follows:
1. A focused approach
Employees with higher engagement levels are known to have a more focused approach towards completing all the tasks and responsibilities assigned to them. Such employees pay great attention to every little detail and are keen to accomplish the goals set for them in the most efficient and timely manner.
They show an eagerness to learn new skills, are constantly seeking new ways to solve problems and overcome the challenges in the path of completing their tasks.
2. Collaborative outlook
Truly engaged employees tend to have a collaborative outlook and more often than not choose to voluntarily extend their help and support to their colleagues. They understand the significance of working together for fulfilling organizational goals effectively.
They show an eagerness to share their knowledge and expertise with the other team members and thus contribute towards creating a positive work environment. They constantly work towards attaining the greater goal that will ensure better growth and profitability for their organization.
3. Support new employees
Employees having higher engagement levels tend to be extremely supportive of the new employees joining the organization. They make every effort to make the new joiners feel comfortable in their new environment.
At the same time, they provide them with the necessary help and guidance to start working in a productive manner at the earliest. They tend to proactively boost the morale and employee motivation levels of their lesser engaged coworkers as well as any new recruits.
4. Follow a disciplined routine
One of the biggest qualities of engaged employees is that they work in a completely disciplined manner. This does not mean that these employees never socialize at work or have fun with their peers. However, they take care not to indulge in these activities at the cost of ignoring their work.
Rather they make sure that all these activities prove beneficial for them in completing their tasks more effectively and without compromising their performance and efficiency.
5. Great communication skills
Members of the workforce with higher engagement levels generally possess great communication skills. They have the ability of expressing their ideas and opinions in a clear and precise manner, besides having great listening skills.
They pay attention to what others have to say and communicate effectively with their peers and their superiors. Their effective communication skills minimize the possibilities of running into conflict situations with other team members due to miscommunication.
6. Flexibility to adapt
Employees with higher engagement levels are generally quite flexible with their approach and can adapt easily to changing business circumstances. They are well aware of the fact that businesses evolve continually and these changes impact the working of the organization.
Rather than making a fuss about it and spreading discord among other employees about the change, engaged employees simply adapt to the new situation.
7. Consistent efficiency and productivity
The most engaged employees are often the most efficient and productive members of the workforce. They feel naturally motivated to give their best to every task assigned to them and do not shy away from seeking the help and support of their coworkers and superiors for the same.
This improves the overall employee productivity consistently and eventually the top-line and the bottom-line of the organization.
Bottom-line
Knowing the traits of highly engaged employees in an organization is important. Identifying and rewarding them is key to promoting such behavior among other employees.
To stay updated on the latest HiFives blogs follow us on Twitter (@MyHiFives)