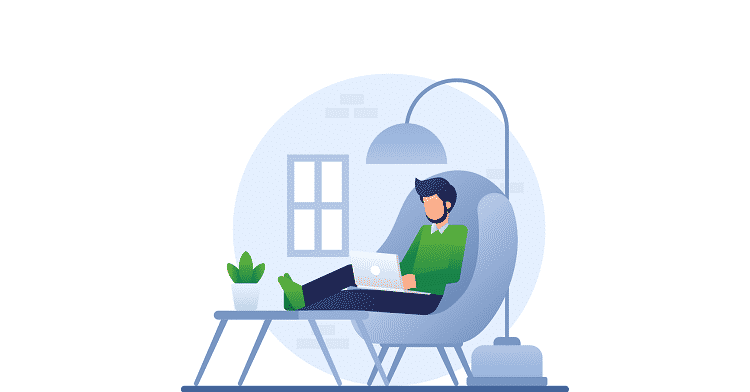 Empathy among Remote Co-workers is the Need of the Hour
COVID-19 has spread to almost every nation across the globe and has ravaged world economies in unimaginable ways. Organizations are still struggling with the challenges of collaboration among remote workers and motivating them to work as a team. In this scenario, empathy among remote co-workers is the need of the hour!
Impact of Remote Working on Teamwork and Collaboration
COVID-19 has upended traditional office culture and has ushered in an era where remote working has become the norm.
However, even as organizations struggle with this new routine, they are also facing the challenge of collaboration among co-workers.
This is because unlike traditional workspaces, where co-workers used to sit together, have casual conversations during breaks, or share ideas and information in person, Work from Home has forced employees to operate in near isolation, connected only through digital means.
In such a situation they can develop a sense of mistrust and form incorrect opinions about their remote working colleagues. This often results in overcommitments and misjudgments affecting the overall effectiveness and morale of the team.
How to overcome the challenges of Work from Home?

It is clear that maintaining collaboration with their co-workers is quite challenging while working remotely especially in the current crisis. However, it is possible to overcome this challenge by ensuring higher empathy among remote co-workers.

In this context, the following might help them enhance collaboration and improve their overall efficiency while working remotely: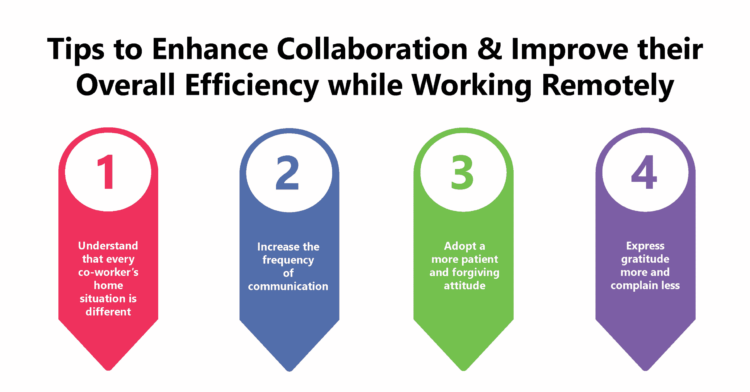 1. Understand that every co-worker's home situation is different

It is important for employees to understand that the home situation of each of their co-workers is different. Some might be trying to continue their children's education or taking care of their elderly parents.

With the closing of schools and colleges and unavailability of household help, most employees need to take care of additional household responsibilities. Some employees might be living in complete isolation, cut off from their family, which might add to their stress levels.

Hence, employees should understand what their colleagues are going through and support them in any way possible.


2. Increase the frequency of communication

To understand what their co-workers are going through, employees need to communicate with each other more frequently.

Hence, it is important for co-workers to interact with each other using any mode they feel comfortable with and even seek advice and support from each other.


3. Adopt a more patient and forgiving attitude

Most employees working from home are known to be extremely anxious and stressed mainly due to the prevailing circumstances. In fact, they may miss deadlines or make silly mistakes, which would normally not be expected of them.

Rather than making them feel guilty and embarrassed, it is important that they adopt a more forgiving and patient attitude.

Discussing with them or rectifying the mistakes themselves are just some ways of improving team spirit in these difficult times.


4. Express gratitude more and complain less

Also, employees should develop an attitude of gratitude for even the smallest contributions made by their co-workers. Hence, they need to acknowledge that their combined efforts is what is helping them to fulfil the commitments towards their clients.

So rather than complaining about their peers, employees should thank them for their contribution and hard work.
Bottom-line
The COVID-19 pandemic is a time to restore human values in professional relationships and enable co-workers to strengthen their sense of mutual trust and understanding.
Empathy among remote co-workers is the need of the hour!
To stay updated on the latest HiFives blogs follow us on Twitter (@MyHiFives)