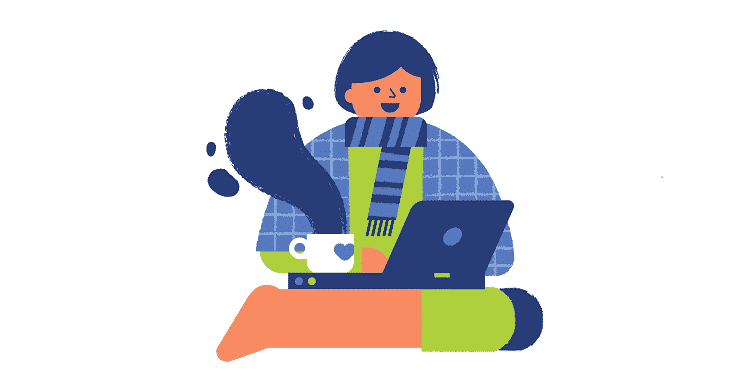 How organizations work has undergone a radical change across the globe due to the COVID-19 Pandemic. Organizations have been forced to enable their employees to work remotely. However, most line managers and supervisors have little or no experience of remote management of teams.
Challenges of Managing Teams Remotely
The biggest challenge that managers are facing in remotely managing their teams is them being thrust into this situation without any warning.
In most cases, the organizations were forced to implement remote working for their employees overnight, giving them little or no time to get the necessary resources for the same or prepare their managers and teams for this new mode of working.
In addition, the lack of prior experience among managers responsible for handling the remote teams poses a major challenge. They are not well-versed with the tools and technologies used for effective team management in a remote manner to ensure minimal disruption to the business operations.
Finally, there is the challenge of giving employees the assurance and comfort of coordination between colleagues and work management.
What are the most effective strategies for remote team management?

Given the stress and the uncertainty of the current times, it is not surprising that the role of managers has just got complicated and critical. As such, they need to provide their teams with additional support and guidance and adapt their style of management to this new situation to ensure that their remote teams are productive.

The following are a few effective strategies that can prove helpful for the managers to overcome these challenges: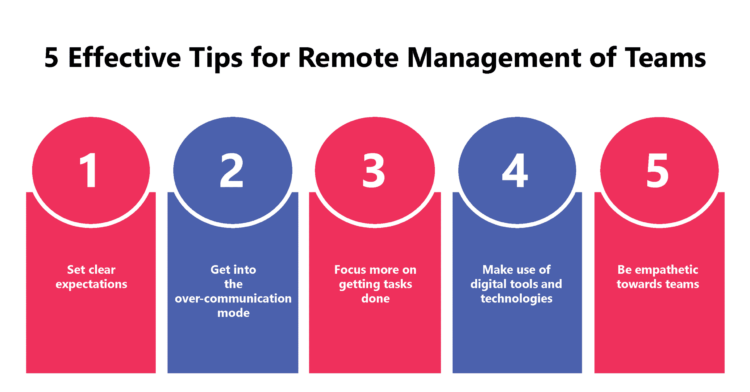 1. Set clear expectations

It is extremely important for the managers to clarify to their team members what is expected of them during the remote working stint at the very outset. They should formulate and communicate precise guidelines related to aspects such as work timings, adherence to deadlines, and the level of accountability of each team member. The managers also need to provision for any unforeseen delays due to the current situation and have a proper backup plan in place to meet deadlines.


2. Get into the over-communication mode

While managers need to communicate effectively and regularly with their team members in normal work environments, they need to redouble their efforts while managing teams remotely. Increasing the frequency of communication with the team members helps them stay on top of the various developments.

It also ensures better coordination for the successful completion of tasks. Moreover, it creates a better bonding between team members, so that they do not feel isolated even while following the norm of social distancing.


3, Focus more on getting tasks done

The changeover from working together with their peers under a single roof following a common work-schedule, to working alone in an isolated environment can lead to confusion and stress. It is likely to impact the work schedule and the working of the team members significantly, which is why managers should focus more on getting the tasks done rather than how they get done.

They should display enough trust and patience in their team members to let them complete the assigned tasks on their own terms while meeting the overall deadlines. They should especially avoid micro-managing their remote teams leading to more stress for team members.


4. Make use of digital tools and technologies

In this age of technology, managing teams remotely is not as difficult as it may seem. Managers can make use of various digital tools and technologies to create a virtual work environment that mimics their actual workplace.

They can use technology to track the performance of team members, monitor their actual work schedules and conduct virtual meetings and web conferences as part of day-to-day business operations.


5. Be empathetic towards their teams

One of the biggest responsibilities of managers in terms of handling team members who work from home is to have an empathetic attitude towards them. Managers need to understand that their employees are equally stressed about the current situation, hence they should give employees time to adjust to this new method of working, address their queries and concerns and support them in any other manner to keep the team motivated and focused on work.

Bottom-line
Under these challenging conditions, it is critical that frontline managers and team leaders quickly learn the skills of remote management of teams and to maximize their productivity.
To stay updated on the latest HiFives blogs follow us on Twitter (@MyHiFives)