Case Study: Employee Recognition at a Global Tech Company
Case Study of Employee Recognition at a Global Tech Company, headquartered in USA. The company leverages the HiFives platform to implement its program.
Organization Profile
A global technology consulting and services company in data engineering, analytics, machine learning and user experience consulting and development.
Workforce Profile
The company has 800+ employees, comprising of software engineers, analysts, project managers, tech architects and sales persons based in US, Canada, Mexico and India.
Program Objectives
The company was looking at building a more rewarding culture based on the following principles::
– Inspire and encourage progressive performers
– Promote trust and respect
– Facilitate and supports change
– Promote peer-to-peer recognition
– Drive employees to give their best
– Create a positive work environment
Program Details
The program leverages a comprehensive framework for rewards and recognition consisting of both monetary and non-monetary recognition, initiated by managers and peers. The framework covers recognition at different frequencies – instant, quarterly and annual. It also includes recognition for demonstrating core values of the organization.
Platform Access
Employees can access the HiFives platform from the Slack channel through a single sign-on (SSO) process, integrated with their Google Workspace accounts, without using separate credentials.
Program Branding
The HiFives platform is configured with the branding of the program including the logo, theme colors, e-certificates and all communication on email and Slack.
Manager Recognition
Team leads, project managers and business heads can nominate their team members for spot recognition, quarterly and bi-annual awards through the platform. Thereafter, these nomination requests are reviewed and approved by respective HR managers, in consultation with the senior management.
Once the awards are approved and released, employees receive personalized e-certificates over email. Also, the reward points are credited to employee accounts on the platform.
Peer Recognition
Also, any employee can recognize any other employee by selecting an appropriate e-card and personalizing it with a relevant message. In fact, this form of informal recognition is non-monetary and do not require any approvals. The recipient gets the e-card over email, with a copy to his or her reporting manager.
Value Recognition
Co-workers can recognize others for demonstrating the core values of the company using value cards. The HR managers can also nominate employees for value awards each quarter. In fact, these value awards are monetary and are accompanied by a certain number of reward points.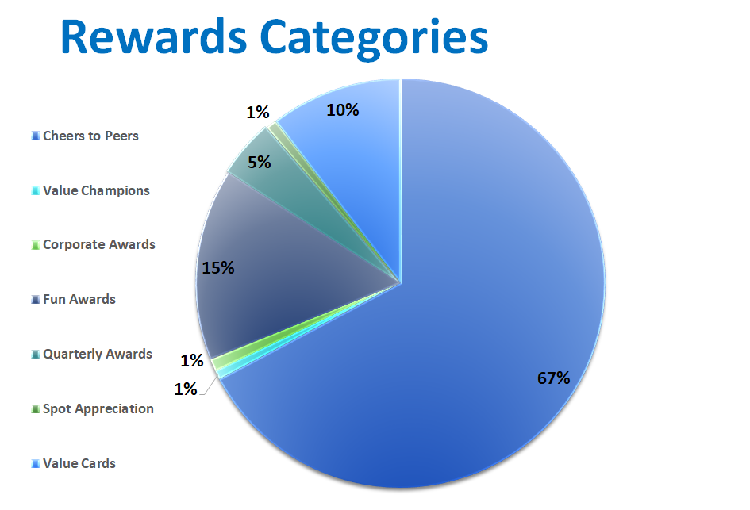 Employee Milestones
The HiFives platform automatically triggers birthday cards and work anniversary certificates to employees on their respective milestones. Their immediate managers too are automatically notified over email. Also, each work anniversary certificate is accompanied with a certain number of reward points, based on the number of years of service completed by the employee.
Employee Engagement
Various employee engagement activities are conducted on the platform on occasions such as International Women's Day, Men's Day, Thanksgiving, World Gratitude Day, etc. Employees recognize each other with e-cards specifically customized for the occasion.
They receive reward points for participating in various offline activities such as quizzes, blogging and hackathons. They can also share pictures and videos of these activities on the platform through the Stories module.
Gamification
Employees earn reward points from different awards as well as various contests and activities at the workplace. The Leaderboard on the platform shows the top winners, based on reward points across teams and locations.
Social Visibility
All awards, peer recognition and employee milestones are automatically posted on the Wall of Fame on the HiFives platform and also on the Slack channel, where other employees can see and like the posts to congratulate the winners.
Global Redemption
Also, employees can redeem their reward points for e-gift cards of leading brands. Employees can choose from a catalogue of e-gift cards of hundreds of reputed brands, specific to the country they are based. They receive these e-gift cards over email.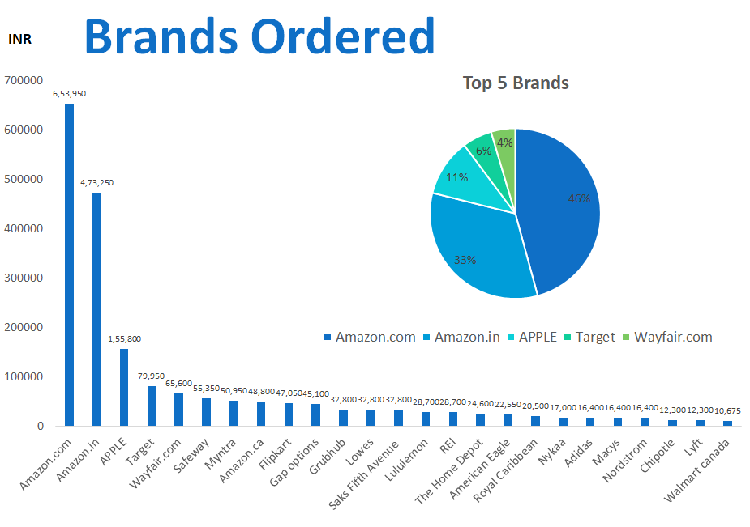 Program Traction
Additionally, reports and analytics dashboards enable the HR team to monitor the key metrics of the program and take appropriate action to drive traction in the program.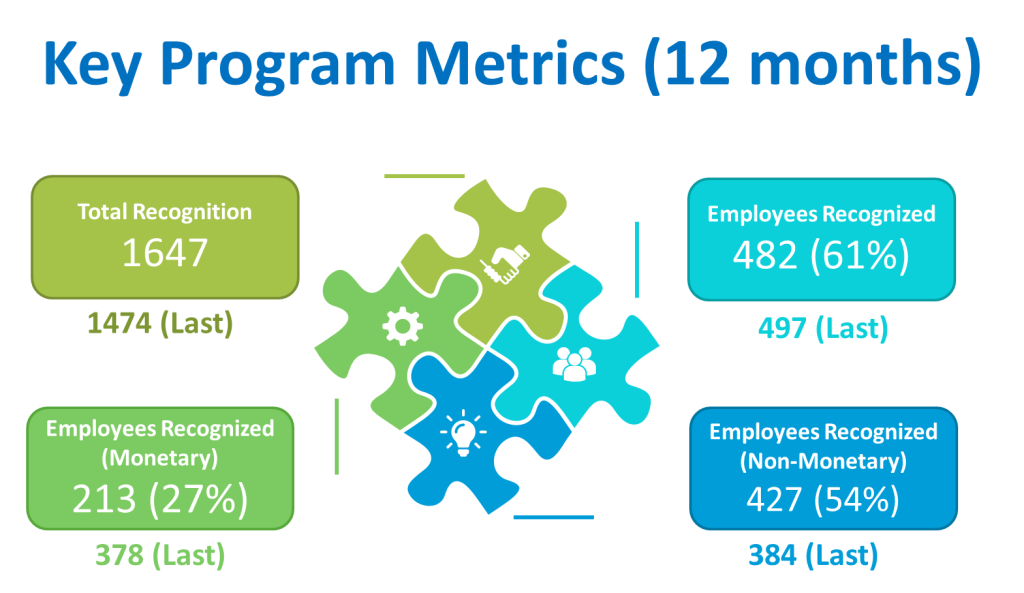 The key metrics of the program such as percentage of employees recognized are compared across different business units and locations, and appropriate actions are planned.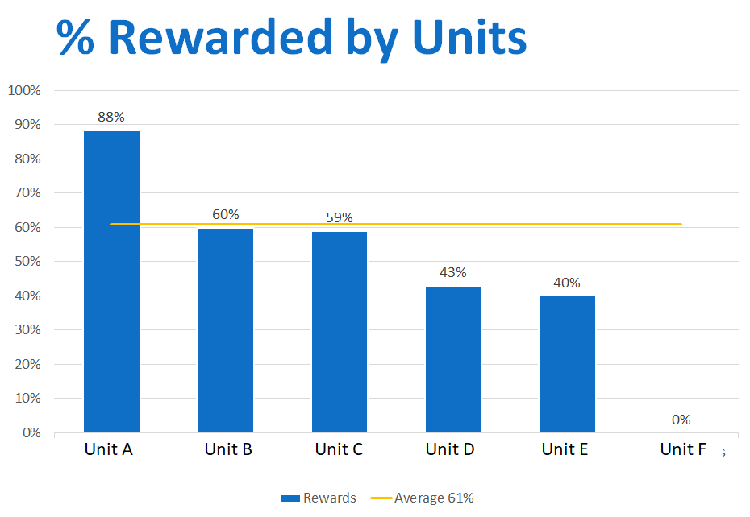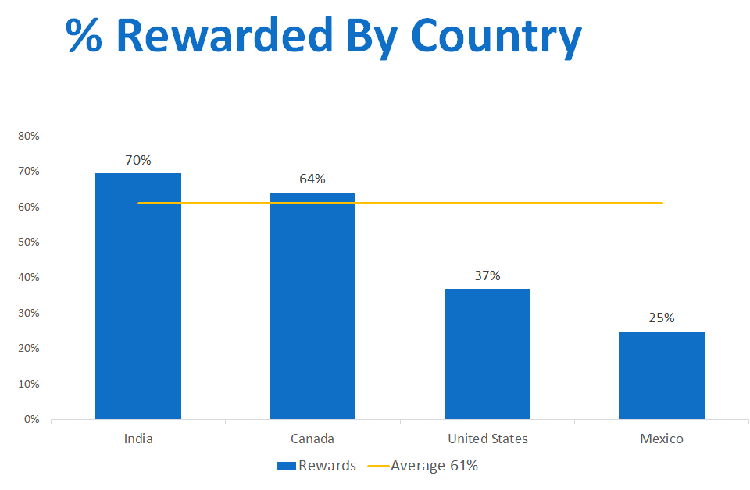 Program Impact
The employee recognition program, powered by HiFives is helping the company in several ways:
– Enhancing collaboration and recognition across global teams
– Driving an higher level of employee engagement
– Building a culture of appreciation
– Promoting organizational core values
Client Testimonial
We are having a fantastic experience with HiFives. Employees and their Managers are getting what they want and that too in the most simple yet efficient way. (HR Manager of the Company)
To stay updated on the latest HiFives blogs follow us on Twitter (@MyHiFives)