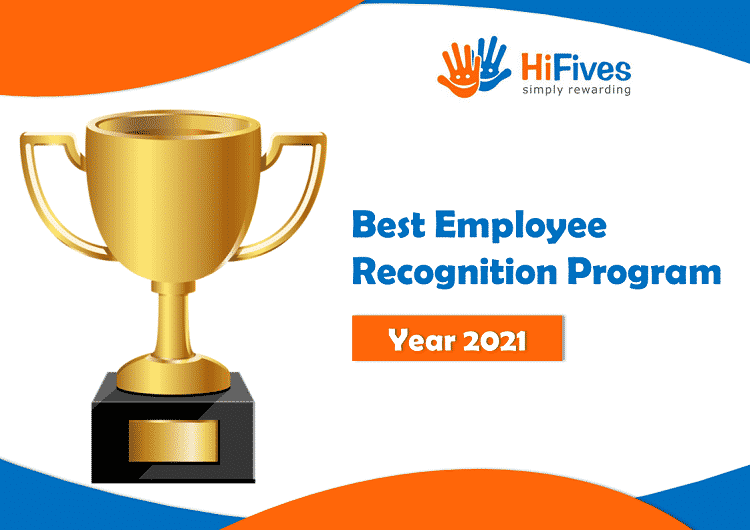 Bangalore, India. Jan 04, 2022 – HiFives has announced the winner of the Best Employee Recognition Program Award for the year 2021
In 2021, the winner of the Best Employee Recognition Program Award by HiFives was MediBuddy, India's Largest Digital Healthcare Platform Provider.
The 'Best Employee Recognition Program Award' was introduced by HiFives in 2020 to acknowledge and recognize the exceptional work done by leading corporate organizations in the area of employee rewards and recognition. In 2020, the winner of the award as Prodapt Solutions.
Speaking about the award, Sagar Chaudhuri, the CEO and Co-Founder of HiFives said:
"2021 has been a year full of immense challenges and opportunities. Many organizations have gone that extra mile in rewarding and recognizing their employees by implementing the right policies, processes and systems. This has helped them turbocharge their employees who have gone ahead and delivered their best to power the business growth. This award is for recognizing such organizations.

For the evaluation, we used a comprehensive framework that covers key factors such as program design, execution, integration, communication and impact. We would like to congratulate the MediBuddy Team for winning this award! Wish them the very best for the future."
ENDS
NOTES TO EDITORS
For further information, please reach out to us at contactus@hifives.in
About HiFives
HiFives (www.hifives.in) is a global employee rewards, recognition and engagement Software-as-a-Service platform that enables organizations to digitize, automate and transform their employee experience. HiFives partners with large enterprises, mid-sized businesses and start-ups to help them implement and manage their employee recognition programs globally. The HiFives platform integrates with most popular workplace systems and social media platforms.