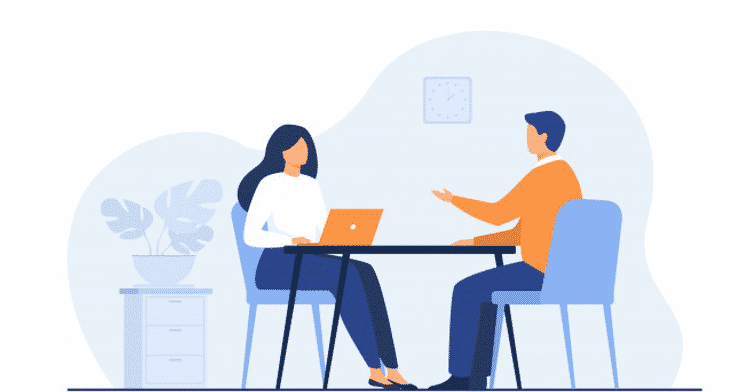 Leverage Employee Recognition For Employer Branding
With the extremely high level of competition for attracting top talent, building a strong employer brand has become a critical differentiator for organizations in their recruitment efforts. Employer brand can be defined simply as how a prospective employee perceives the organization as a potential employer. Organizations should leverage employee recognition for employer branding as an effective aspect of their hiring strategy.
Impact of Employee Recognition on Employer Branding
HR experts are of the opinion that employee recognition can play a significant role in enhancing the employer brand value of an organization. This is why:
1. Employee Reviews
Recognizing the efforts and achievements of their employees can help organizations drive higher levels of employee satisfaction.
Satisfied employees are more likely to post positive employer reviews (and less likely to post negative reviews) on social media such as LinkedIn and Facebook and career/ job advisory websites such as Glassdoor, Job Advice, Vault, Career Bliss, etc.
This in turn can strengthen the organization's credibility as a prospective employer to potential jobseekers significantly.
2. Positive Word-of-Mouth
Timely and regular recognition of employee contribution can enhance their engagement and satisfaction. This can turn the members of the workforce into effective brand promoters. They are more likely to advocate their organizations as potential employers in their professional networks. This positive word-of-mouth can help bolster the organization's employee brand.
3. Employee Surveys and Rankings
Regular appreciation from managers and co-workers helps create a positive and pleasing work environment. Employees are assured that their skills, competencies and efforts are being recognized. Organizations with a strong culture of employee recognition are likely to be happier and more satisfied.
Such organizations are likely to fare much better than their in employee surveys conducted by agencies such as Great Places to Work and The Work Institute. These ratings and rankings have become critical benchmarks that potential employees consider while evaluating potential employers.
Best Practices for Using Recognition for Promoting Employer Brand
Understanding the significant impact of employee rewards and recognition on employer, organizations need to develop effective strategies to leverage the same.
Here are a few best practices that organizations can consider to promote their employer branding through employee recognition: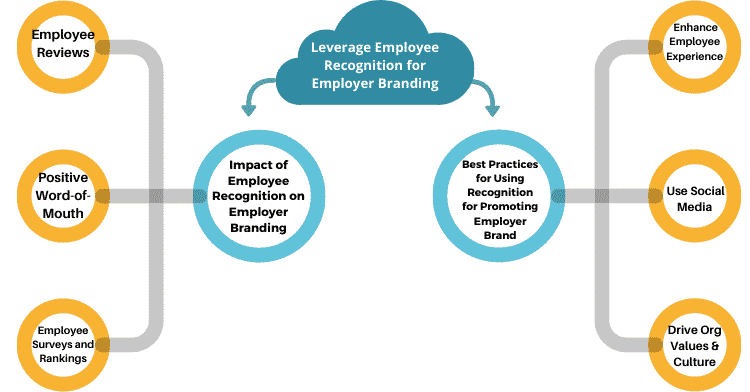 1. Recognize to Enhance Employee Experience
Great employee experience is the key to building a stronger employer brand, and timely recognition helps in ensuring the same. An effective employee recognition program powered by a digital recognition platform can help organizations achieve the goal of timely and appropriate recognition. Integration with other work platforms and communication channels can create the necessary social buzz around employee recognition.
Read Key Reasons to Digitize an Employee Recognition Program
2. Use Social Media to Communicate Employee Recognition
Sharing employee achievements and recognition publicly on social media helps in building a positive image of the organization. Such posts often create catch the eye of prospective employees. It gives them the trust and confidence that such organizations that publicly recognize their employee contributions are likely to good employers and value their work.
3. Leverage Recognition to Drive Organization Values And Culture
Recognizing employees for specific values or behaviors can make them integral to the day-to-day working of the organization. It helps promote core values and culture in the organization and makes it a great place to work.
Studies show that prospective employees evaluate organizations not just based on their business brand and compensation but also the right kind of work environment where they can contribute, learn and grow.
Read Employee Recognition Program can drive Cultural Change
Bottom-line
Leveraging employee recognition for employer branding can be an effective strategy for organizations to attract and retain top talent, even in the face of the severe competition.
To stay updated on the latest HiFives blogs follow us on Twitter (@MyHiFives)