employee recognition programs examples examples of employee recognition awards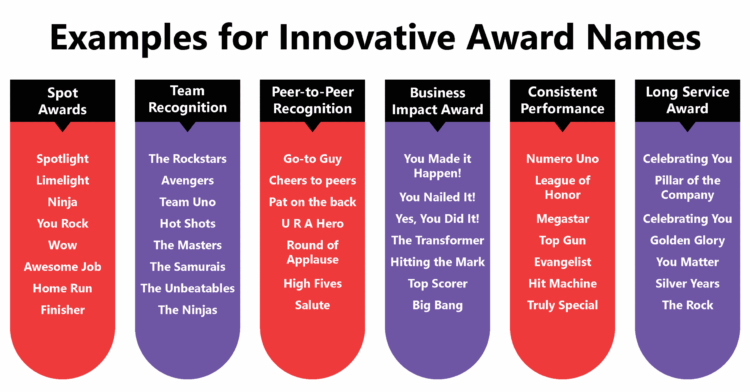 Organizations should come up with innovative and engaging names for their employee rewards and recognition programs.
It is very important for organizations to recognize top performers and keep them motivated and committed to the success of the business.
Building work culture and environment based on effective employee recognition programs can deeply impact the various levers of business growth and productivity.