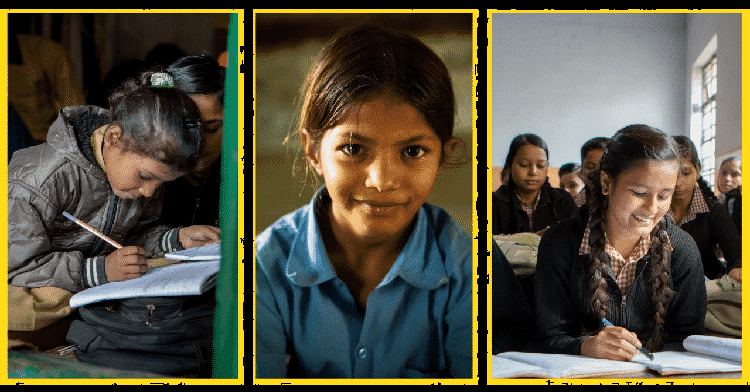 HiFives Announces Fundraiser For Girl Child Education With CRY For Women's Day
Bangalore, India, March 05, 2022 – HiFives has announced a fundraiser campaign for education of the girl child in collaboration with CRY on the occasion of International Women's Day.
HiFives, a global employee rewards, recognition and engagement SaaS platform provider has partnered with CRY, the most trusted Indian NGO working for the betterment of underprivileged children in India for the past 42 years, on a campaign to raise funds for the education of the girl child, on the occasion of International Women's Day (March 08).
Talking about the fundraiser, Sagar Chaudhuri, the CEO and Co-Founder of HiFives, observes,
"This International Women's Day, we would be running this campaign to raise funds by the employee rewards and recognition programmes that we manage for our corporate clients."
Elaborating further, Sagar says,
"Employees of our corporate clients will have the option of donating their reward points to this campaign directly through the HiFives platform. They earn these points through various rewards and recognition that they receive from their respective organizations. The monetary value of the rewards points contributed by them will be matched by an equal contribution from HiFives."
Adds Sagar,
"The funds mobilized through this campaign will be utilized by CRY to enrol girls from underprivileged families in schools, re-enrol those have dropped out and support girls in remote areas for higher education."
Vatsala Mamgain, Director, Resource Mobilisation at CRY said,
"Investing in girls' potential today to bring in a lasting change tomorrow is a cause that we truly believe in, at CRY. And we're delighted to be partnering with HiFives for yet another matching fund campaign on the occasion of International Women's Day, to help India's daughters shine. The support we get from the month-long campaign will surely go a long way in helping us give underprivileged girls a chance at a brighter future."
ENDS
NOTES TO EDITORS
For further information, please reach out to us at contactus@hifives.in
About HiFives
HiFives (www.hifives.in) is a global employee rewards, recognition and engagement Software-as-a-Service platform that enables organizations to digitize, automate and transform their employee experience. The platform enables supervisors and co-workers to nominate, recognize and reward digitally. HiFives partners with enterprises, small businesses and start-ups globally to help them implement and manage their employee recognition programs. The HiFives platform integrates with leading human resources management systems and workplace collaboration tools.
About CRY
Recognized as India's most trusted NGO, Child Rights and You (CRY) works tirelessly to ensure happier and healthier childhoods for India's underprivileged children. CRY addresses children's critical needs by working with parents, teachers, Anganwadi workers, communities, district and state level governments as well as the children themselves. In the last 42 years, CRY has impacted the lives of over 3 million children across 19 states in India.